The Chimera (La Chimère de Monsieur Desprez)
Louis Jean Desprez French

Not on view
Trained as an architect, Desprez won the Prix de Rome for architecture in 1776 and lived in Italy from 1777 to 1784 where he found employment as an illustrator. In 1784 he left for Stockholm as theatre designer to king Gustav III. Today he is best remembered for his skills as a draftsman. He also made a small number of original etchings, of which La Chimère is both the most accomplished and the most bizarre.
The subject is described in a lengthy inscription which appears on the fifth state of the print. Born on the burning sands of Africa, Desprez's mythical beast has three heads: one a bird and two with the features of the devil. The skeletal monster devours its human prey amid the bones of its previous victims framed by the dark semicircle of an archway, the pale semicircle of the moon visible beyond. Even seen against the venerable tradition of demonic creatures in Western art, Desprez's macabre vision is a tour de force of his inventive skills and graphic technique.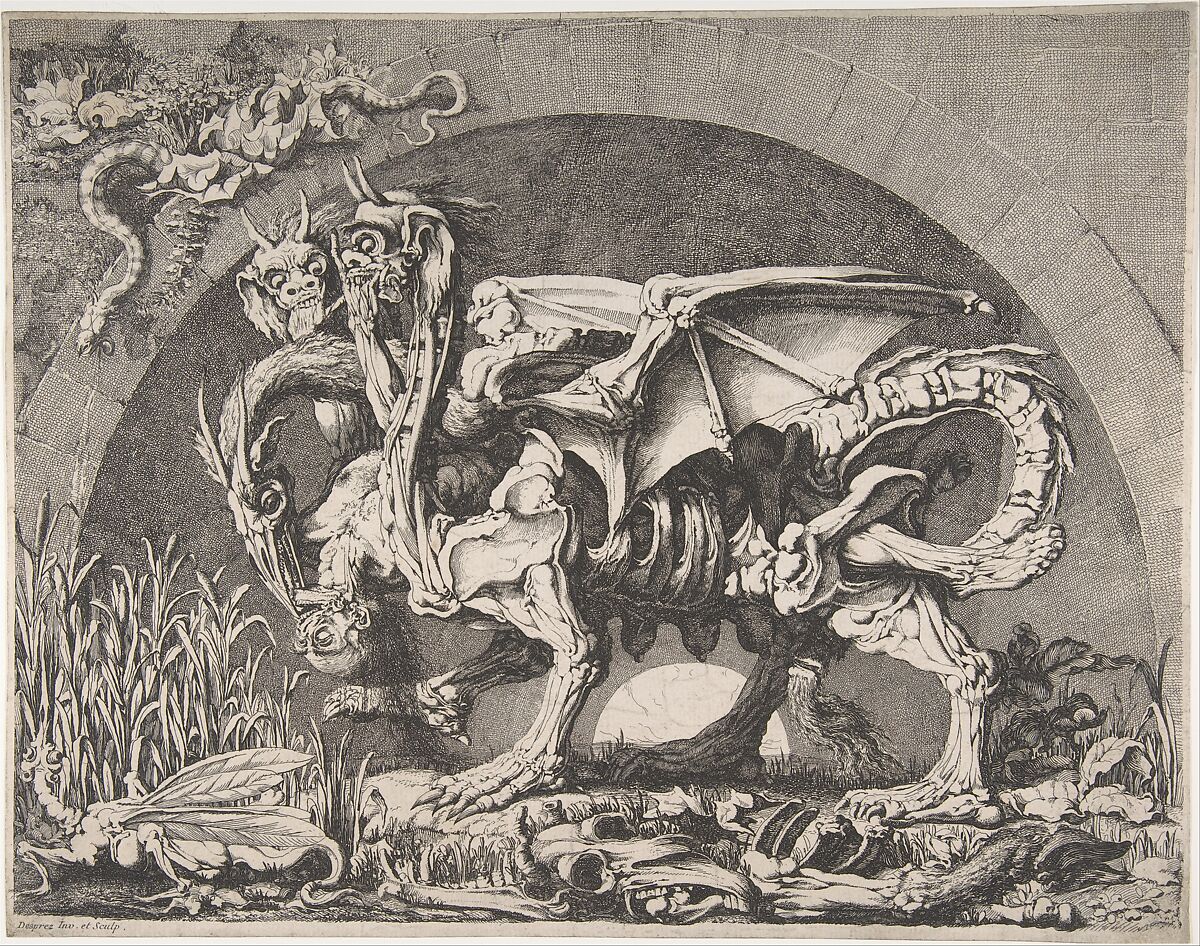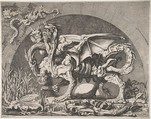 This artwork is meant to be viewed from right to left. Scroll left to view more.