Caricature of a Gentleman and Other Studies
Giovanni Domenico Tiepolo Italian

Not on view
Domenico Tiepolo's proficiency as a caricaturist is well exemplified by this sheet, which if it were not signed, might easily be taken for the work of his father, Giovanni Battista Tiepolo. Above the standing gentleman appears a bouquet of the character heads that occur in many of Domenico's paintings and etchings; at the left border there are sketches of a hand and the tip of a quiver.
As Filippo Pedrocco observed in 1990, at least two of the character heads seem to have been preparatory for the series of engraving named "Raccolta di teste" (Collection of heads): the barbed head on the top right corresponds to one in no. 30 and the old man's head on the top left corresponds to one in no. 21 of the "Raccolta di teste" series (see Aldo Rizzi, The Etchings of the Tiepolo, London, 1971, pp. 404-5, no. 221, fig. 221; pp. 396-7, no. 212, fig. 212). As both sheets belong to the second part of the "Raccolta" published after Domenico Tiepolo's return from Spain in 1770, Pedrocco proposed a dating of the drawing - and of the engravings - between 1772 and 1774. Dirk Breiding (2010) has confirmed that the horizontal, phallic, object on the left is not a quiver, as identified by Jacob Bean and other scholars.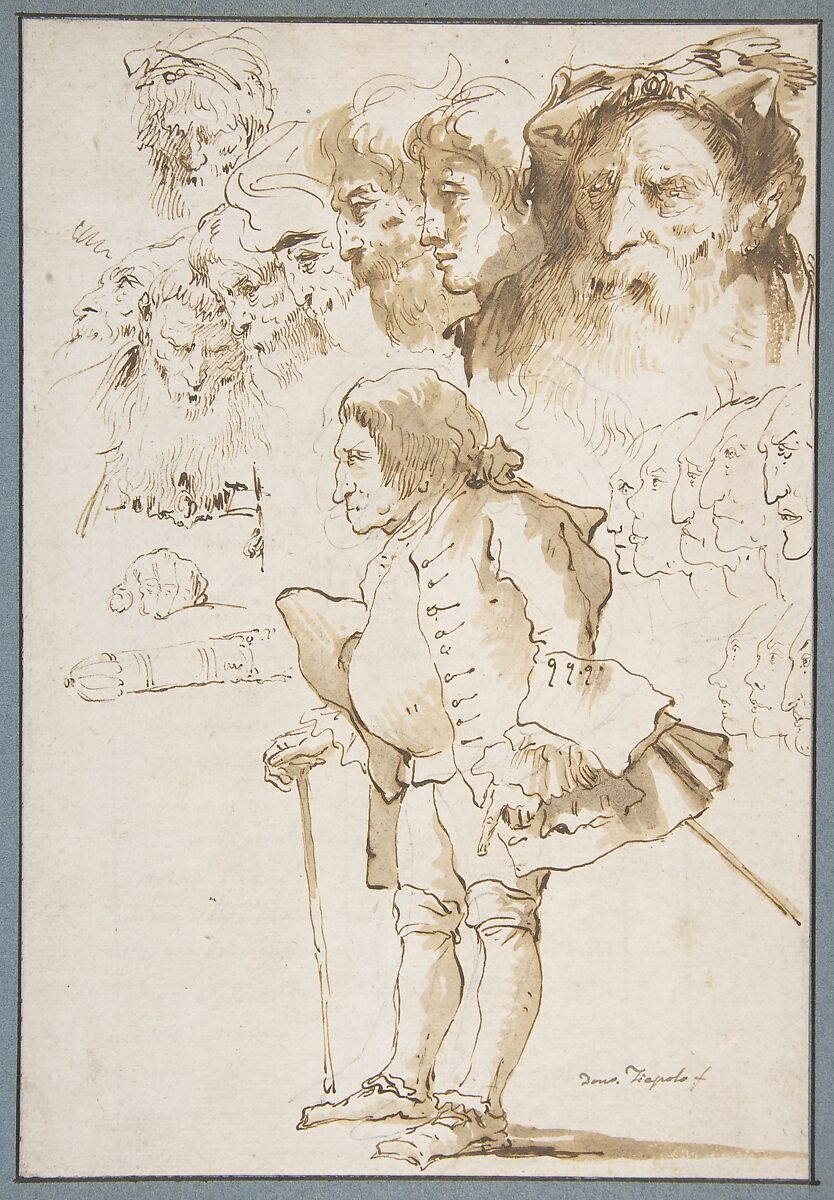 This artwork is meant to be viewed from right to left. Scroll left to view more.