War Hammer
On view at The Met Fifth Avenue in Gallery 371
The slender steel shaft bears a baluster-shaped hammerhead, and a sharp beak, square in cross section; attached to one side is a narrow belt hook. The cylindrical grip is wrapped in silver wire, with a flat disk as rondel guard and a bulbously domed pommel of silver. The etched ornaments of floral arabesques are similar in style to those found on Saxon silver hilted cavalry swords (Reitschwerter) of the period.

War hammers were used by knights as auxiliary weapons during the fifteenth and sixteenth centuries, after body armor of plates had made attack by sword edge almost useless. The hammerhead was designed to deliver a stunning blow on a steel helmet, but the sharp beak (bec-de-corbin) would be able to penetrate the chinks between plates and possibly even pierce one of the lighter armor plates.

During the sixteenth century, war hammers could also be borne as badges of rank by leaders of mounted troops. The precious material of this war hammer indicates that it must have been the weapon of an officer of the mounted bodyguard of the Prince Electors of Saxony, the Trabantenleibgarde zu Ross, in Dresden.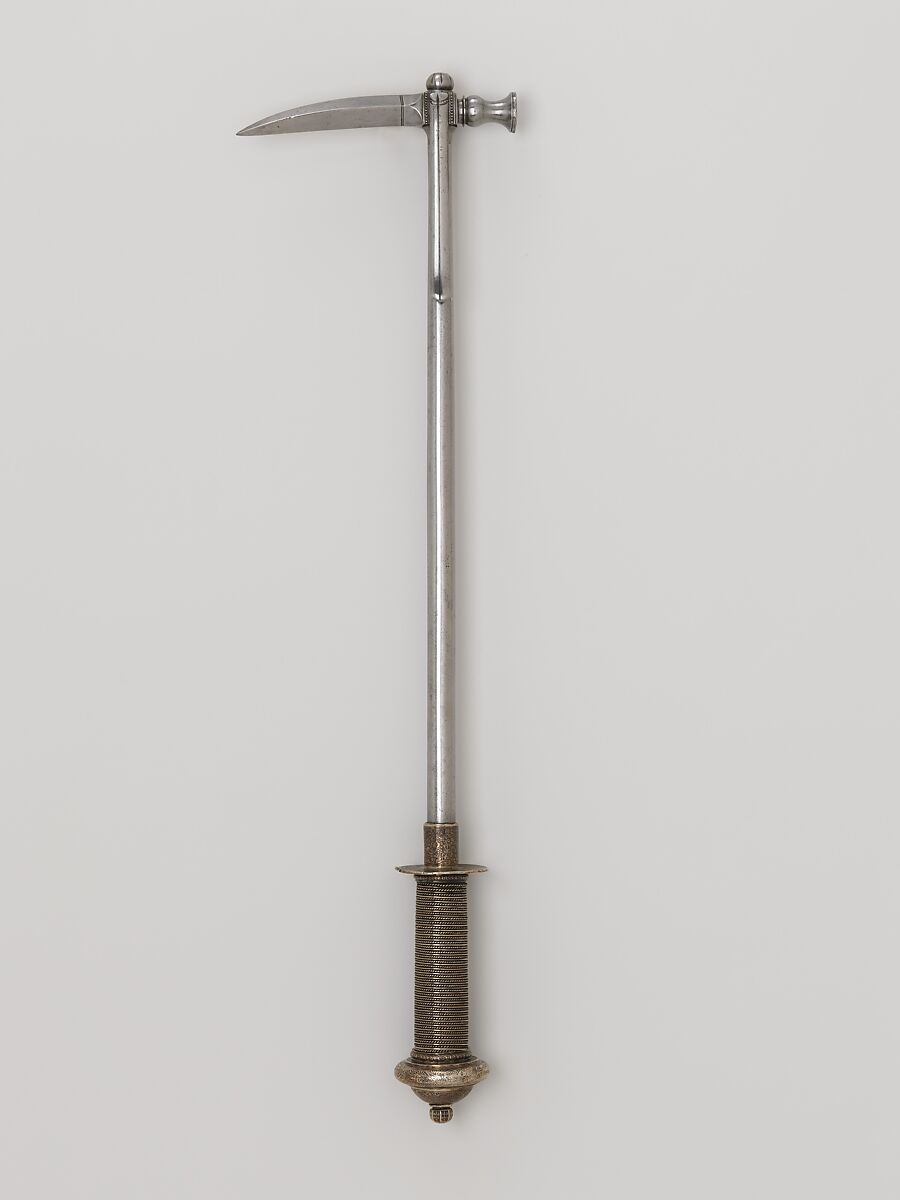 This artwork is meant to be viewed from right to left. Scroll left to view more.