Two Monks Looking up at a Dragon in a Tower
Anonymous, Italian, Tuscan, early 15th century Italian

Not on view
This scene, loosely sketched in its most essential elements, may allude to Petrus de Cruce's real or imaginary journey to two popular holy sites located on the pilgrimage route between Damascus and Beirut: the holy mountain where Noah built his ark and the place outside Beirut where Saint George supposedly slayed the dragon that was devouring the local youth. On a rocky outcrop at the upper left is a wooden structure with one window, meant to represent Noah's ark. In the foreground, Petrus de Cruce (Pierre de la Croix, fl. Late 13th century) is shown standing at the foot of a tower next to an unidentified lay figure holding a pilgrim's staff and pointing toward a dragon. The image might refer to the tower where, according to popular belief, the dragon's victims awaited their fate.

This illustration is one of two from the same roll that may be attributed to the young Florentine artist Fra Angelico, both being markedly distinct in figural style and technique. (The second, formerly in the Koenigs Collection in Amsterdam, is now on deposit at the Pushkin Museum, Moscow.) Despite their less-finished quality, both works stand out for their spatial clarity, linear fluidity, and confident use of simple uninterrupted pen strokes to articulate volume and structure.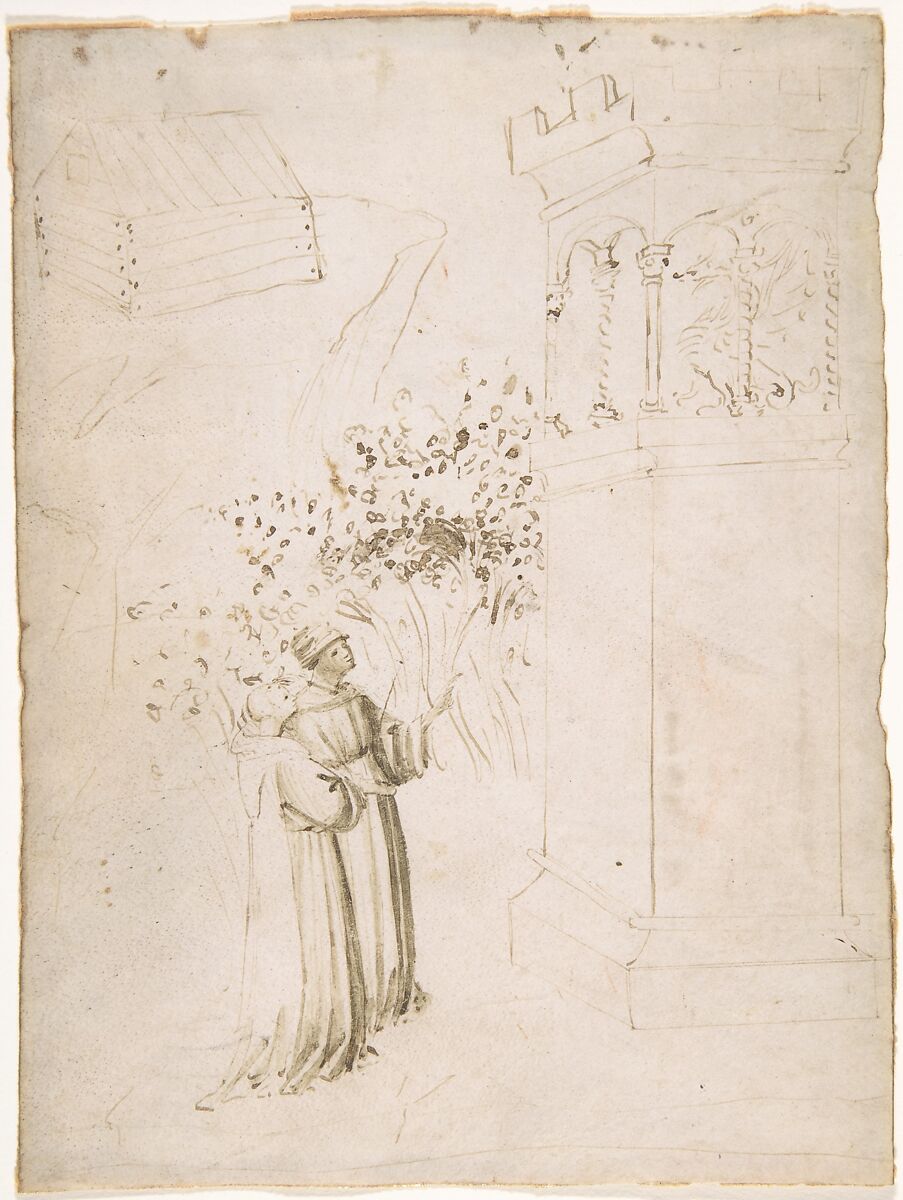 This artwork is meant to be viewed from right to left. Scroll left to view more.