Quatriregio (Four Realms)
Written by Federico Frezzi Italian
Published for ("ad petitione di") Ser Piero Pacini da Pescia Italian

Not on view
Like the Hypnerotomachia Poliphili, which this novel resembles in its length and the extent of its illustrations, the Quatriregio contains references to the world of pagan mythology. In the first of four realms traversed by the narrator, the realm of Cupid or love, we encounter Diana, Venus, Juno, Vulcan at his forge, and Neptune leading a marine procession.
In the pages seen here, the narrator observes as the sylvan deities—satyrs, centaurs, and dryads—join the nymphs of Diana to celebrate the festival of the goddess. The illustration on the right shows the nymphs paying homage to their queen, the goddess of the hunt. As is characteristic of Florentine art, the flowing hair and drapery of the nymphs recall depictions of bacchantes in ancient Greek and Roman relief sculpture. The satyr carrying another on his back also draws on an ancient model, a Roman sarcophagus that was well known to artists, inspiring, for example, the piggyback figures in Mantegna's Bacchanals (29.44.15; 1986.1159). In spite of these classical elements, this poem, composed around 1400 by a Dominican monk, has a clear didactic aim. As the pilgrim travels into other realms, he will enter an almost purely Christian universe.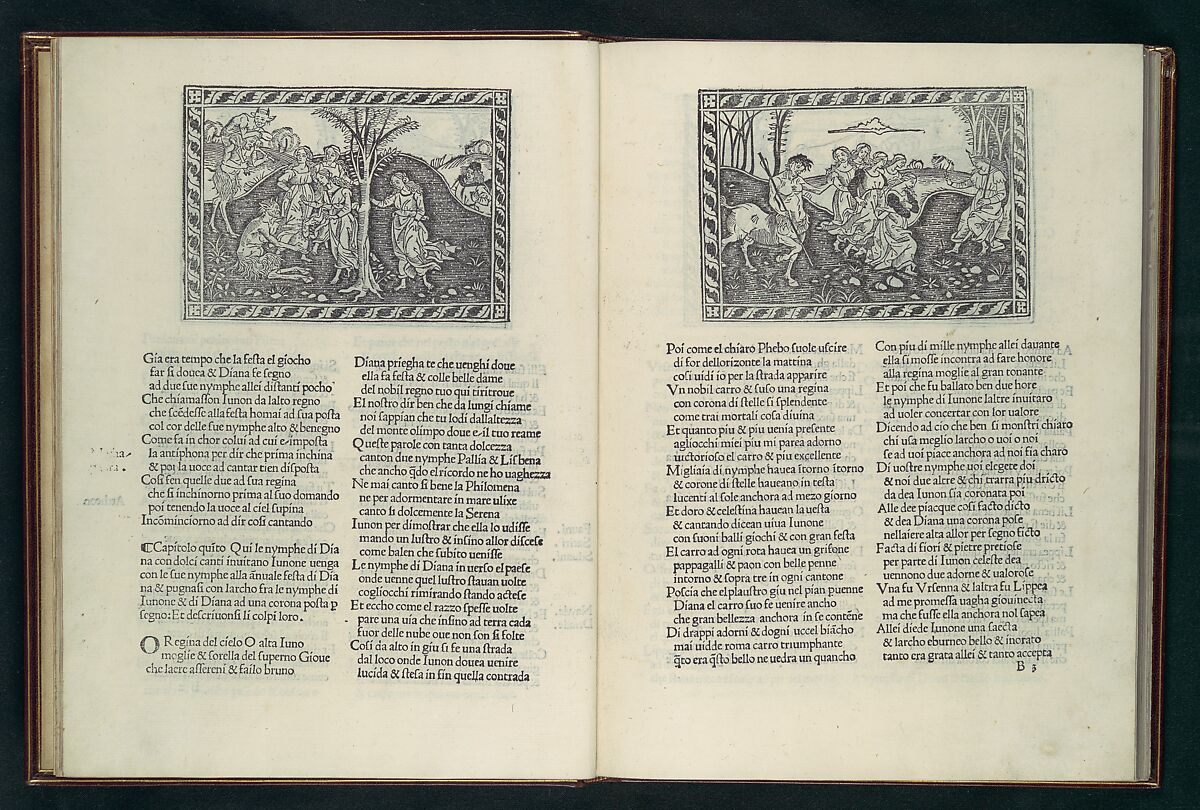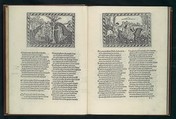 This artwork is meant to be viewed from right to left. Scroll left to view more.