Courtesan and the blind cupid
Publisher Pietro Bertelli Italian

Not on view
Venice was famed for its many elaborately dressed and coiffed courtesans. Foreign visitors marveled at their opulent jewels and use of abundant cosmetics, while civic authorities, when not enlisting them as a deterrent to the scourge of sodomy, decried the courtesans' deliberately misleading resemblance to 'honest women.'

Capitalizing on their popularity, the enterprising Pietro Bertelli published a series of prints of courtesans, each with a flap that lifted to reveal, below a seemingly innocent exterior, a glimpse of the carnal pleasures for which Venice was famed by its admirers and reviled by its detractors. Here, the flap is the skirt, that can be lifted to display the courtesan's undergarments and chopines (the platform shoes that Venetian ladies wore to keep their feet dry in the perpetually damp lagoon city). These clever and amusing works appropriate the conceit of voyeurism prevalent in erotic imagery and prose. Here, the voyeur is not merely a passive observer but a physically engaged participant whose intervention is required for the salacious content to be exposed.

See 'Art and Love in Renaissance Italy', Metropolitan Museum of Art, 2008, cat. no. 103 (Linda Wolk Simon); Suzanne Karr Schmidt, 'Art a User's guide: interactive and sculptural printmaking in the Renaissance', New Haven, 2006, vol. 1, p.329.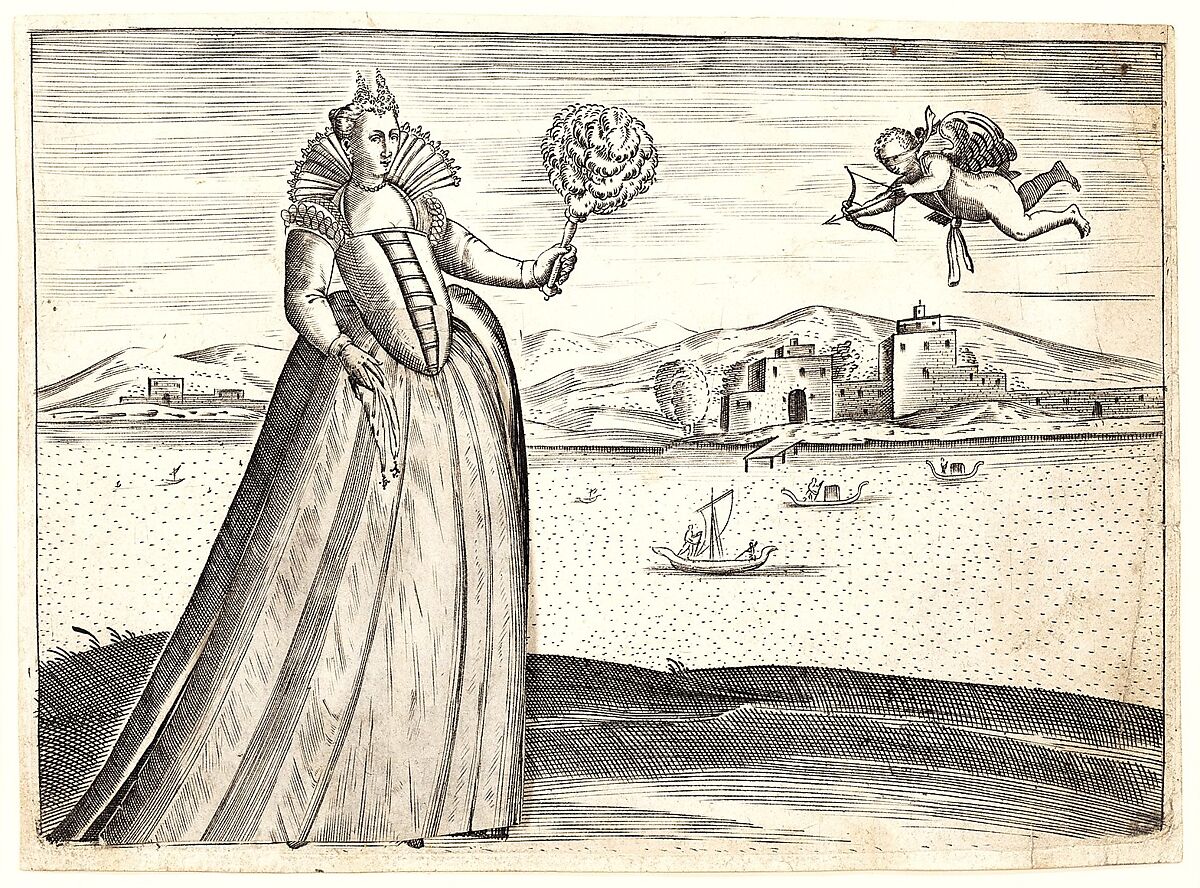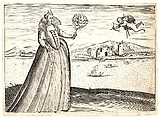 This artwork is meant to be viewed from right to left. Scroll left to view more.