Cento Favole Morali (100 moral fables)
Author Giovanni Maria Verdizotti Italian
Illustrations designed by Giovanni Maria Verdizotti Italian
Publisher Giordano Ziletti Italian

Not on view
The author of these rhyming fables, Verdizotti, is also identified in the publisher's preface as the designer of its illustrations, which he drew directly on the woodblock for the cutter. Apart from these woodcuts and one signed pen drawing not else can be securely attributed to Verdizotti, who is mentioned admiringly by Vasari, Ridolfi, and Dolci as an intimate friend and gifted student of Titian (and possibly his secretary after the death of Aretino). The noble Venetian practiced poetry and drawing as an amateur and is said to have painted a number of small landscapes enlivened by little figures, which were rare even in his lifetime and can no longer be identified. It is possible to get some idea of what these paintings were like from many of these illustrations, in which landscape plays such an important role.
In the fable with an illustration on page 35, the crow, driven by hunger, has seized upon the serpent, who twists around and sinks his venomous fangs into the crow's leg. The scene is full of action as the wounded bird rises up in pain and opens his beak to cry out, 'What am I come to? The food that I hoped would sustain my life has instead caused my death.' The moral is that when acting in one's own interest, it is important to consider the harm that this action may cause others or risk coming to a miserable end.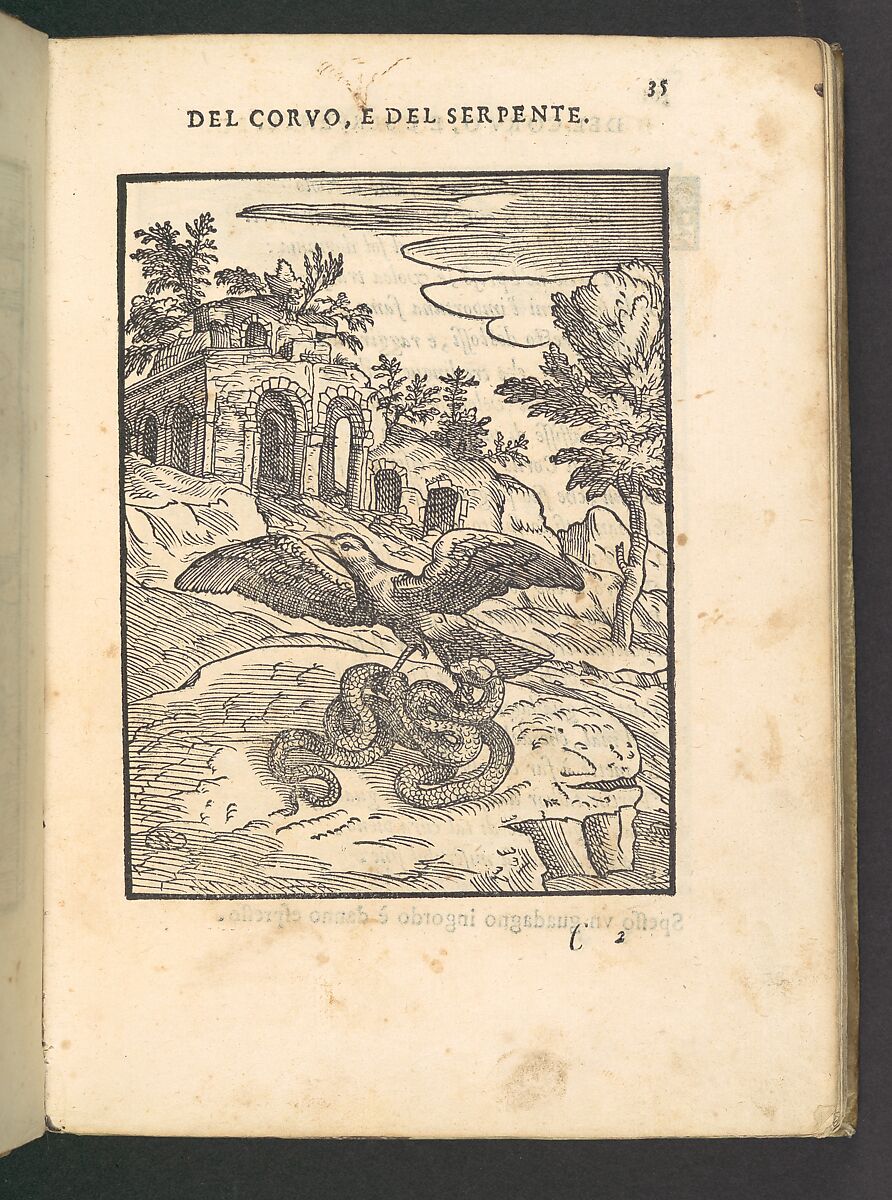 This artwork is meant to be viewed from right to left. Scroll left to view more.