The Queen of Flowers
Master of the Playing Cards German

Not on view
The Queen of Flowers is one of the exceptionally beautiful and delicate prints created by the Master of the Playing Cards, the first great figure in the history of engraving. The name traditionally given to this anonymous printmaker, who probably worked in Alsace, derives from a group of approximately seventy printed cards that survive in unique or rare impressions. This is the first of these works to enter the collection.
The Master's deck of cards was composed of number and figure cards in suits that included flowers, birds, deer, wild men, and beasts of prey. For expediency, the Master engraved separate printing plates for each of the figures and each of the suit signs that could be combined on one sheet. The suit of flowers here is represented by a large unfurling blossom that was printed from a different plate than the demure queen. The overall soft tone and the slight slippage in the face of the figure suggest that this small work was most likely printed by hand rather than with the rolling press, which came into common use later in the fifteenth century.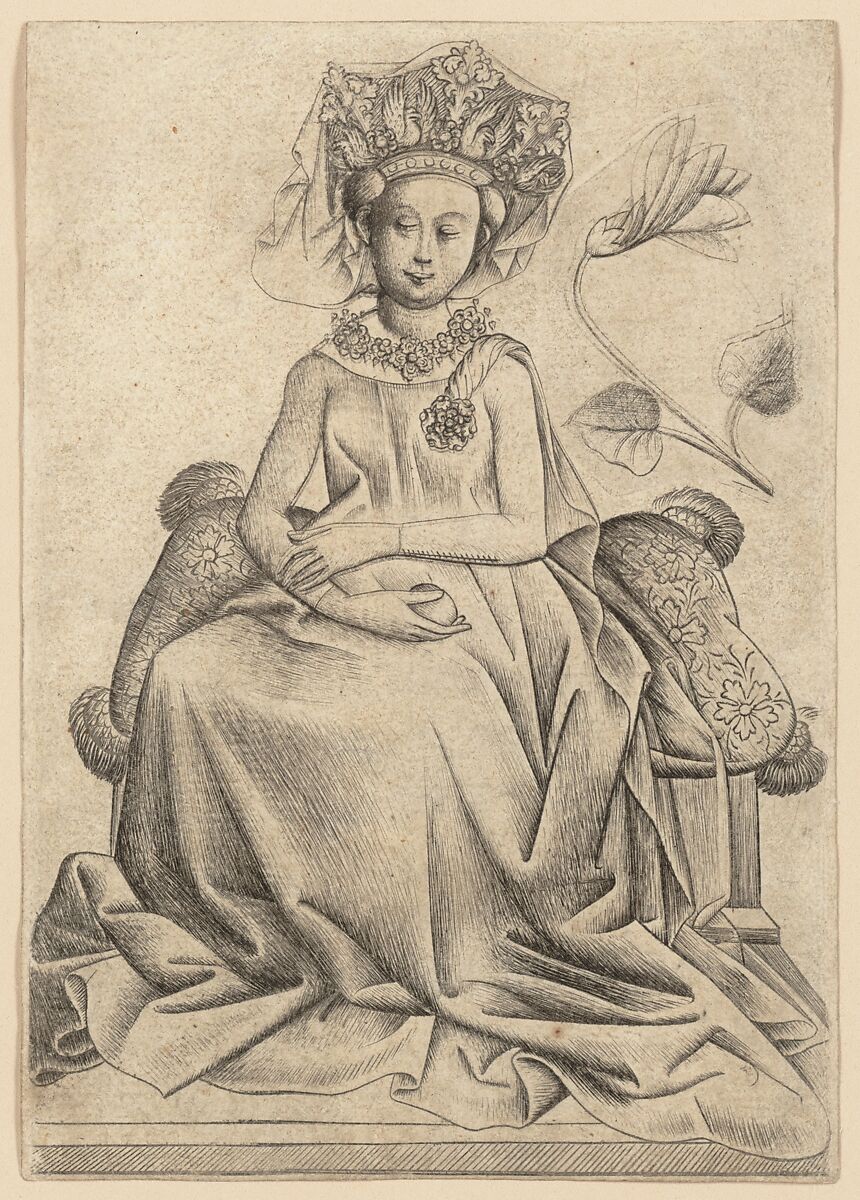 This artwork is meant to be viewed from right to left. Scroll left to view more.