Rama and Lakshmana as Boys Assist the Sage Vishvamitra: Folio from a dispersed Ramayana series
Workshop active in the First generation after Nainsukh Indian

Not on view
In the central scene, the ascetic sage Vishvamitra asks King Dasaratha if his sons Rama and Lakshmana can help rid him of the demons Marichi and Subahu. After much debate the king agrees, and the brothers are seen with Vishvamitra departing through a gateway (lower right) and in a distant pavilion. This event sets the stage for Rama's and Lakshmana's interactions with ascetics in the forest and anticipates their many battles with demons throughout the Ramayana.

This painting is one of the great products of the Kangra court workshop of Raja Sansar Chand, characterized by a muted palette, naturalistic detail, daring spatial arrangements, and multiple perspectives.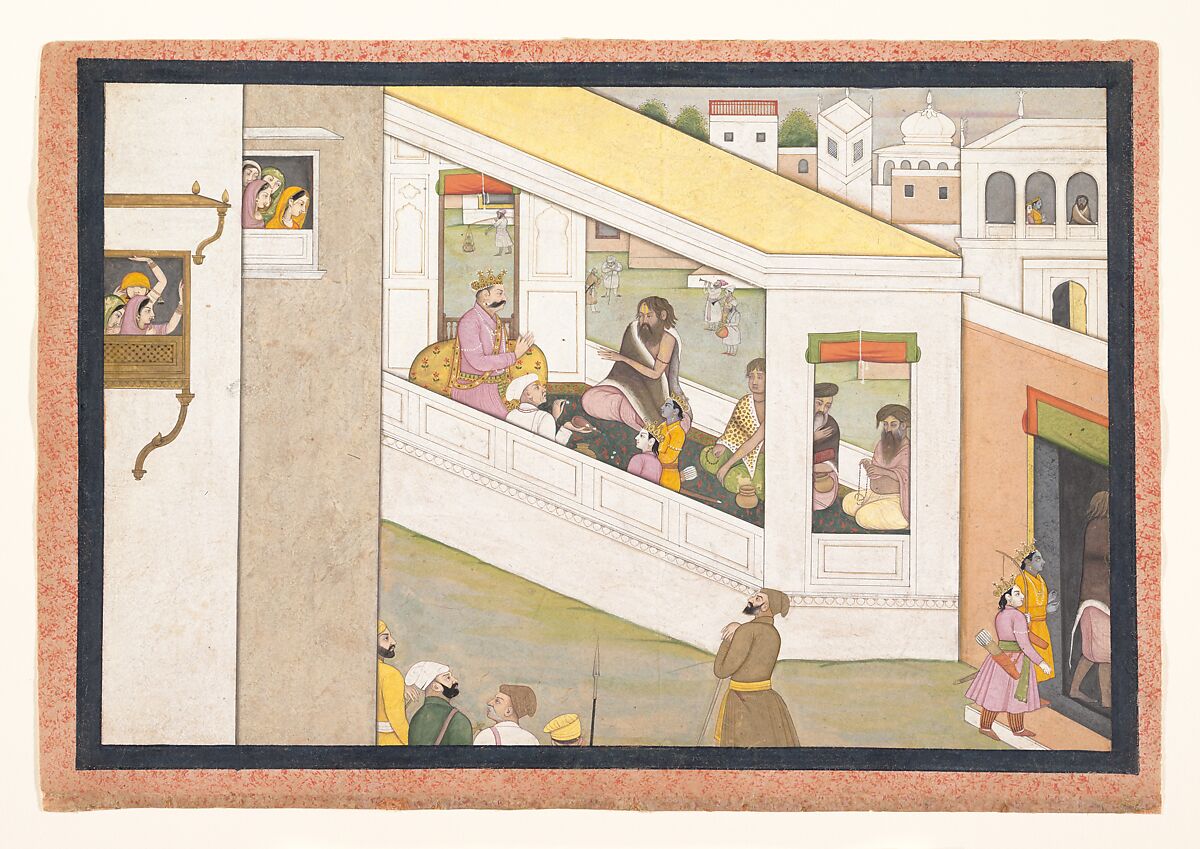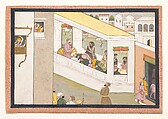 This artwork is meant to be viewed from right to left. Scroll left to view more.