Buddhist Temples amid Autumn Mountains
Unidentified artist
After Yan Wengui Chinese

Not on view
Long landscape handscrolls often show travelers on the move. These tiny figures guide us through the world depicted on the scroll, humanizing it and focusing our attention. In the opening section of this painting, a man in a skiff puts a bamboo flute to his lips, inspired by the scenery. On the far shore, an old man walks to a thatched hut with the aid of a walking stick. Further in, a wood gatherer drives his mule train along a plank road into the mountains. At the end, a scene of repose: a lone boatman huddles in his skiff, pole tucked under his shivering arm, waiting for travelers to ferry to the distant shore. These journeys mirror our own as we discover the landscape through the process of unrolling the scroll.

This painting boasts an impressive suite of colophons by fourteenth-century writers, including two renowned scholar-painters, Ni Zan and Lu Guang. Though the painting itself bears a signature of the tenth- to eleventh-century painter Yan Wengui, it appears to be a copy from the fourteenth century, the time of Ni and Lu. Therefore, it is possible that these colophons were originally made for another painting but later mounted to this work to enhance its value.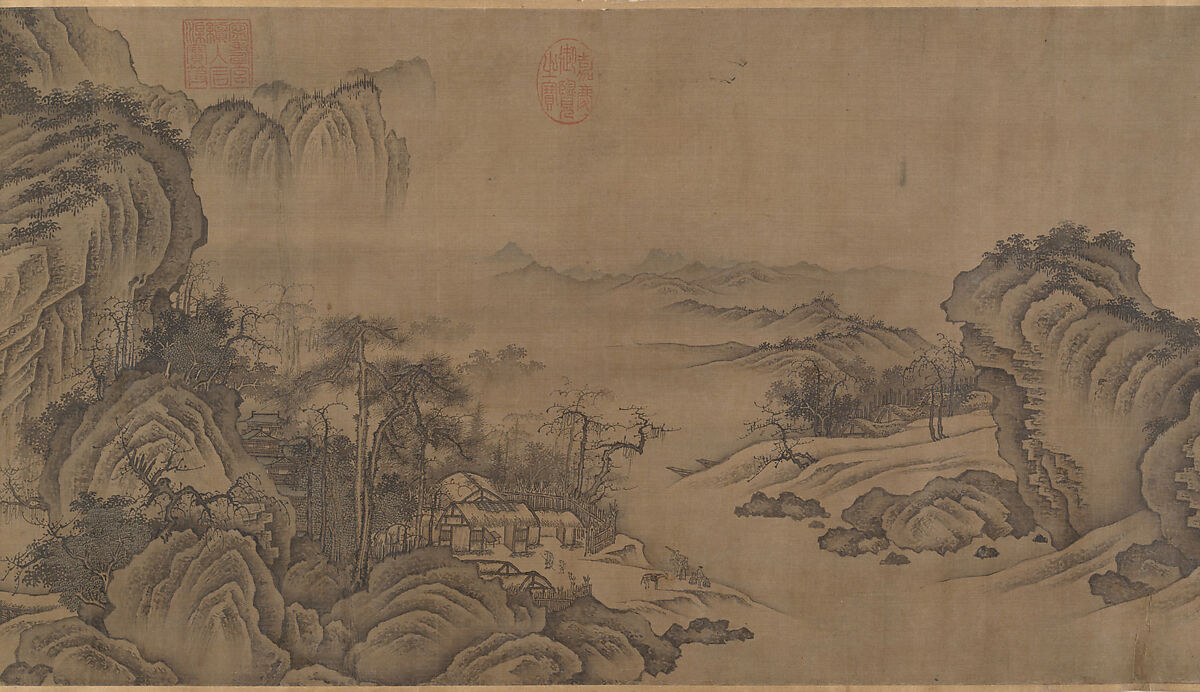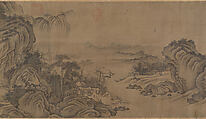 This artwork is meant to be viewed from right to left. Scroll left to view more.