Grooms and horses
Zhao Mengfu Chinese
Zhao Yong Chinese
Zhao Lin Chinese

On view at The Met Fifth Avenue in Gallery 210
In the early Yuan period, when the ruling Mongols curtailed the employment of Chinese scholar-officials, the theme of the groom and horse—one associated with the legendary figure of Bole, whose ability to judge horses had become a metaphor for the recruitment of able government officials—became a symbolic plea for the proper use of scholarly talent. Zhao Mengfu painted this work for the high-ranking Surveillance Commissioner Feiqing, who may have been a government recruiter. Executed in early 1296, shortly after Zhao withdrew from civil service, the sensitively rendered groom may be a self-portrait.

The striking geometry of the composition, made up of a series of prominent arcs in the figures of the horse and groom, and framed by the level ground line and vertical inscription, appears to have been constructed with a compass and square. The Chinese term "compass-square" (guiju) means "regulation" or "order." Thus, the painting may also be read as a metaphor for good government and, by extension, a measure of the artist's moral rectitude.
#7337. Man and Horse, Part 1
Playlist

7337. Man and Horse, Part 1

7337. Man and Horse, Part 2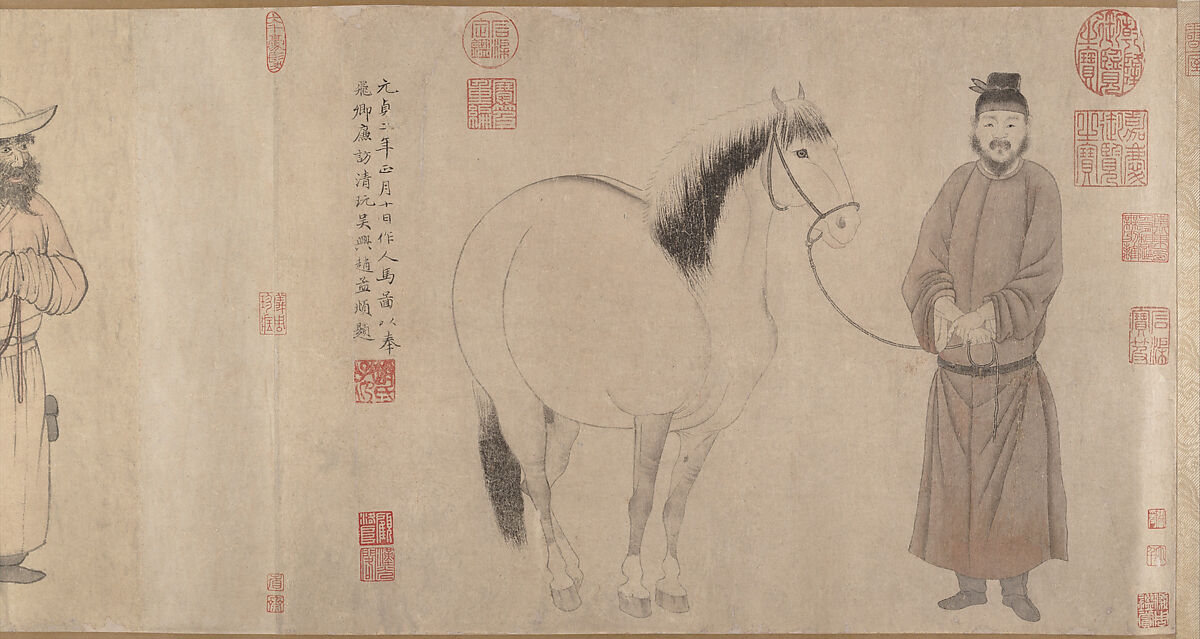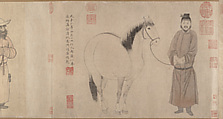 This artwork is meant to be viewed from right to left. Scroll left to view more.