Nine Songs
After Zhao Mengfu Chinese

Not on view
The Nine Songs are lyrical, shamanistic incantations dedicated to nine classes of deities worshipped by the Chu people of south China during the first millennium B.C. The original text consists of eleven songs, ten of which are transcribed and illustrated here. The illustrations are preceded by a portrait of the poet Qu Yuan (343–277 B.C.), which is accompanied by an essay entitled "The Fisherman," recounting the poet's state of mind toward the end of his life.

Zhao Mengfu's paintings for the Nine Songs in the baimiao, or "white-drawing" style, are based on compositions by Li Gonglin (ca. 1041–1106) and were a primary source for later fourteenth-century paintings of this theme by Zhang Wu (active 1333–65) and others. Because the calligraphy in the album does not compare with the best of Zhao Mengfu's writing, it is probable that these leaves represent close, reliable copies of Zhao's important work, executed during the fourteenth century. One leaf, "The Lord of Clouds," is a later replacement (no earlier than the seventeenth century).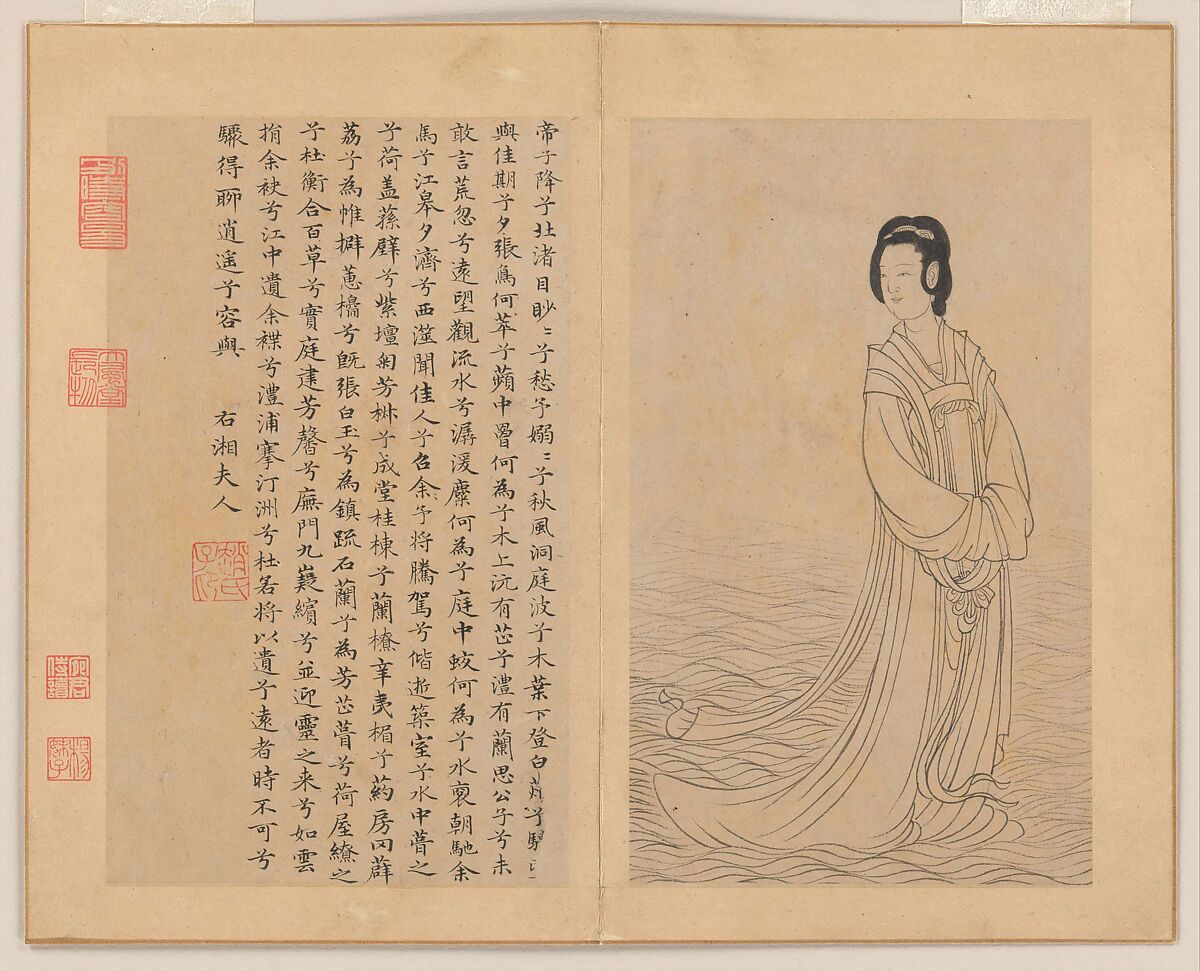 This artwork is meant to be viewed from right to left. Scroll left to view more.