Study of a Woman's Head and Hands
Antoine Watteau French

Not on view
Born in the northern French city of Valenciennes, Watteau followed a circuitous route from copyist to member of the Académie Royale de Peinture et de Sculpture, where his morceau de réception was approved in 1717 in the newly created category of fêtes galantes. The enigmatic scenes to which this term referred centered around themes of love and dalliance set in imaginary park landscapes. Elegant figures in contemporary or theatrical dress were not posed or placed to conform to explicit narratives, but rather were based on the individual studies made from life that filled his sketchbooks.

Admired for their mise-en-page, Watteau's drawings often combine separate studies, as seen here, where a study of a woman's hands is set below an oblique study of a her head, seen from above. In a painterly mix of red chalk and silvery-gray graphite, Watteau captures his sitter's natural comportment, drawing attention to elegant details, such as her cheekbone, her drop earring, and her delicate necklace. Although he parted with few in his lifetime, Watteau's chalk drawings became well-known after his death thanks to his friend Jean de Jullienne's project of publishing etchings after his drawings under the title, Figures de différents caractères (1726–28).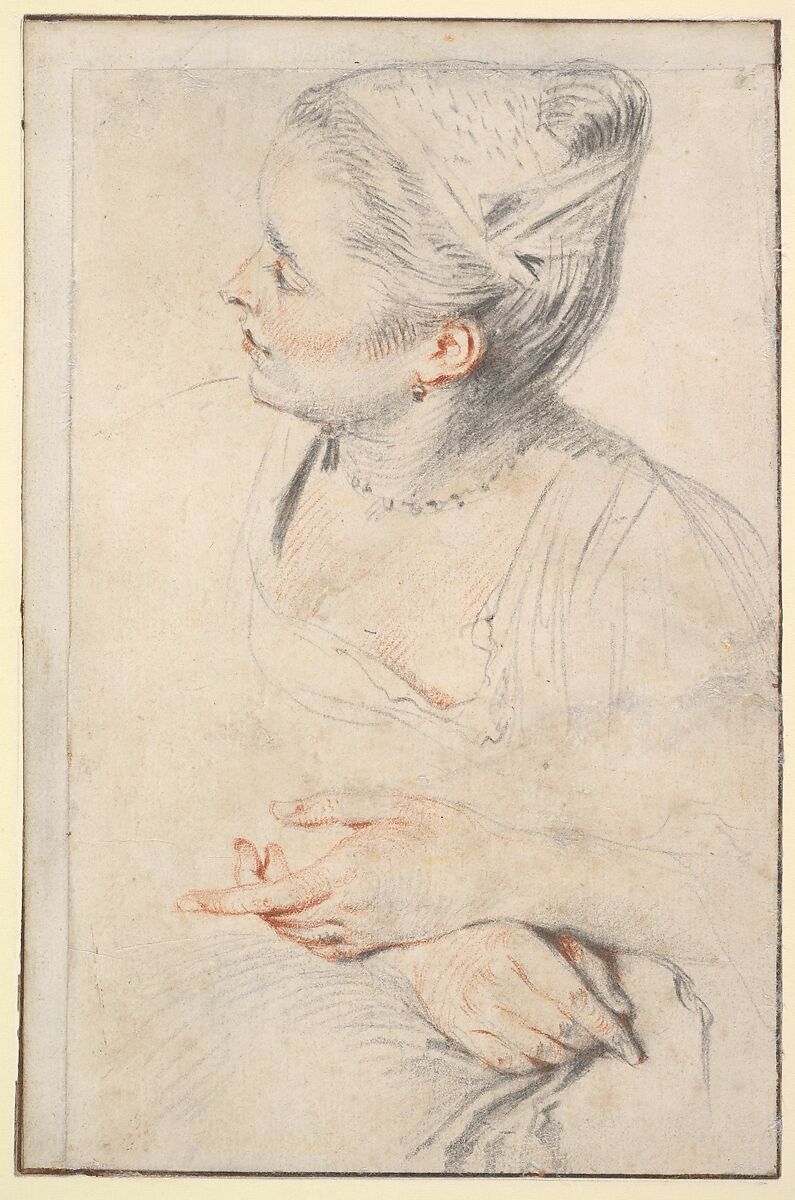 This artwork is meant to be viewed from right to left. Scroll left to view more.