Portrait of Étienne Maurice Falconet (1716–1791)
Jean-Baptiste Lemoyne the Younger French
Sitter Etienne-Maurice Falconet French

Not on view
A testament to friendship and artistic lineage, this portrait of Etienne Maurice Falconet, who would go on to become one of the great French sculptors of the rococo period, was made by his teacher, Jean-Baptiste Lemoyne, another of the century's great sculptors. From a Latin inscription in Falconet's hand, we know that it was drawn in 1741, when Falconet was 26 and had spent almost a decade in the older artist's studio.
Admired for his lively and virtuoso renderings of character in terracotta and marble, Lemoyne made few drawings, yet in the this sheet we find these same qualities manifested. On a pieced-together paper support, black, red, and white chalks are put down with great speed and a firm hand. Stumping--a smudging of the black chalk—is used to lay in areas of tone and shadow, and highlights are added in quick touches of white chalk.
Falconet was, by all accounts, a mischievous man with a sharp sense of humor. Lemoyne conveys this with the sidelong glance and hint of amusement. As in his best sculptures, Lemoyne has captured a fleeting expression, leaving us with the sense we are gazing upon a living, breathing person, whose personality plays across their features.
Perrin Stein, 2012.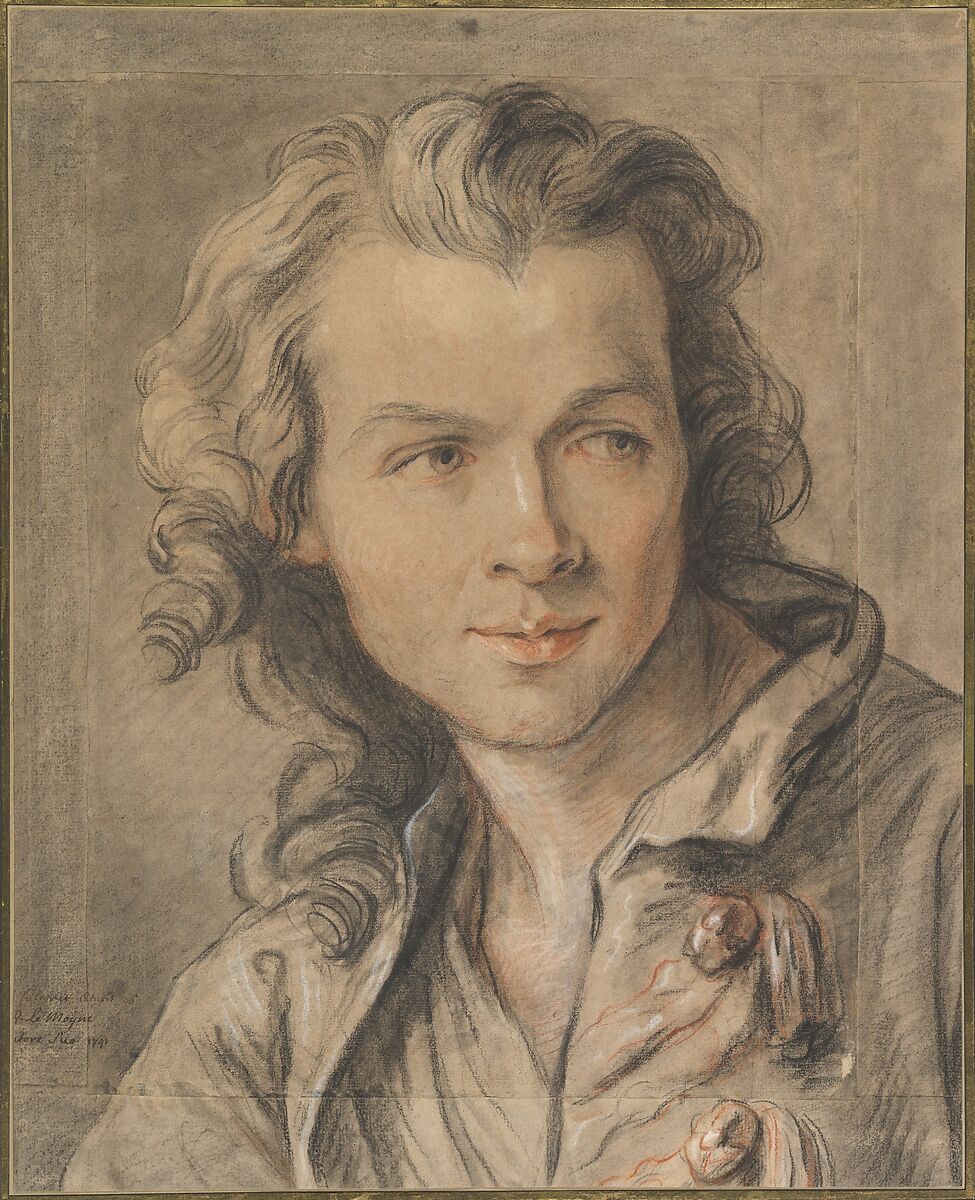 This artwork is meant to be viewed from right to left. Scroll left to view more.