Saint Lucy and Her Mother at the Shrine of Saint Agatha; Saint Lucy Giving Alms; Saint Lucy before Paschasius; Saint Lucy Resisting Efforts to Move Her
Giovanni di Bartolommeo Cristiani Italian

Not on view
Saint Lucy was martyred in 303, at the height of Diocletian's persecutions of the Christians, for proclaiming her faith and distributing her goods to the poor. These four scenes of her life include Saint Agatha appearing to Lucy in a vision and foretelling the healing of her mother; the distribution of her inheritance; her refusal to sacrifice to idols; and the failure of oxen to drag her to a brothel. A further scene showing her Last Communion and Martyrdom belongs to a private collection, while a sixth is known from an engraving. The narrative scenes may have originally flanked an image of Saint Lucy Enthroned (Yale University Art Gallery, New Haven).

Cristiani was active principally in the Tuscan city of Pistoia, and these are among his most attractive pictures.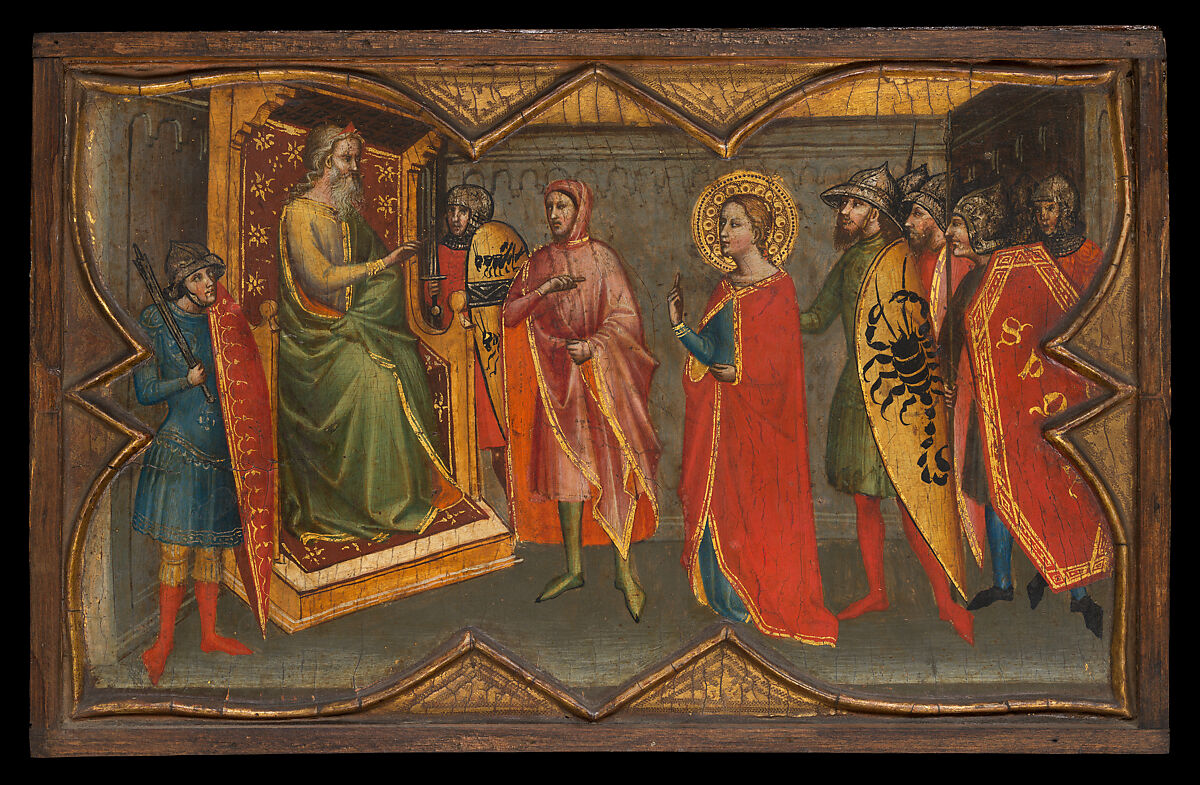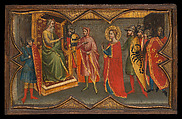 This artwork is meant to be viewed from right to left. Scroll left to view more.