Sebastián Martínez y Pérez (1747–1800)
Goya (Francisco de Goya y Lucientes) Spanish

Not on view
Shimmering silk, buttons, and buckles in this sensitive portrait exhibit Goya's signature paint handling, applied lightly and in semi-transparent layers. Posed perpendicular to the picture plane, the man contemplates a print, only a small corner of which is visible; the paper's reverse reads "Don Sebastián Martínez by his friend Goya 1792." During a period of illness that led to deafness, Goya spent several months in Martínez's home in Cádiz, a bustling, international harbor town. Martínez was a famous collector of books, prints, and paintings; he held the position of chief treasurer of the Finance Committee of Cádiz.
#5214. Sebastián Martínez y Pérez (1747–1800)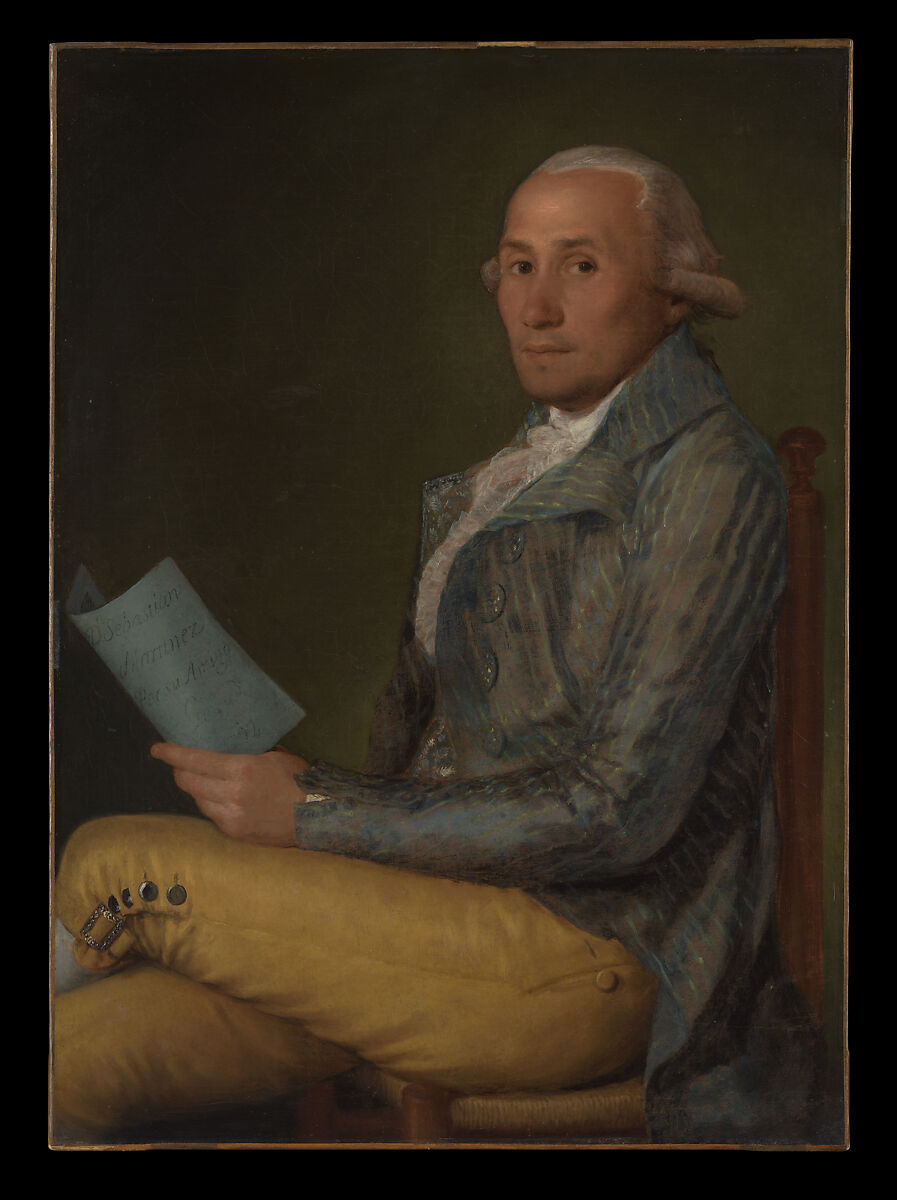 This artwork is meant to be viewed from right to left. Scroll left to view more.