The Public Viewing David's "Coronation" at the Louvre
Louis Léopold Boilly French

Not on view
David's gigantic painting of Napoleon crowning his wife as Empress Josephine was shown on three occasions at the Musée du Louvre between 1808 and 1810. These public spectacles were highly political, celebratory endorsements of Napoleon's audacious claim to power in 1804. As represented by Boilly, visitors to the Louvre could decipher the key actors in David's vast composition by consulting printed guidebooks, such as the one held by the military man at left. Hats are being removed, either in deference to the imperial couple or for better visibility; children make up a significant proportion of the crowd, perhaps in reference to the future of France.
#5222. The Public Viewing David's "Coronation" at the Louvre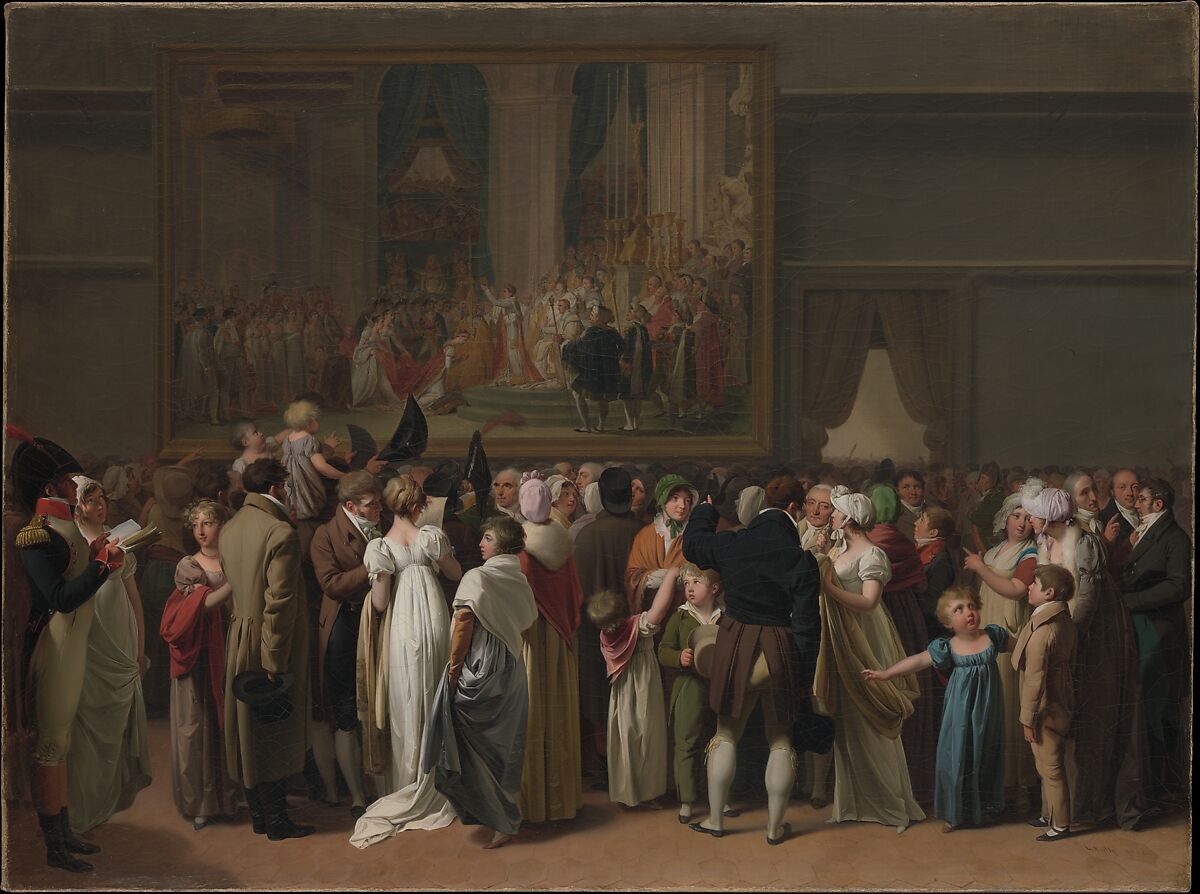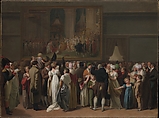 This artwork is meant to be viewed from right to left. Scroll left to view more.