Tray
Not on view
This tray has concentric bands of decoration around a central Sun disk. Included in the bands are personifications of the six planets and the twelve signs of the Zodiac, coursing animals, and an inscription (the titles of a Mamluk official) with medallions containing a falconer, polo players, and seated musicians.

In the Arabic tradition, the constellation of Sagittarius was known as al-rami, "the archer," while the corresponding Zodiac sign was known as al-qaws, "the bow." As a result, representations of the Zodiac sign, a centaur shooting an arrow from his bow, combine aspects of the two. The image of the centaur here also has the upper body of the mythical beast, which can be interpreted as an image of Jupiter, Sagittarius' Planetary Lord.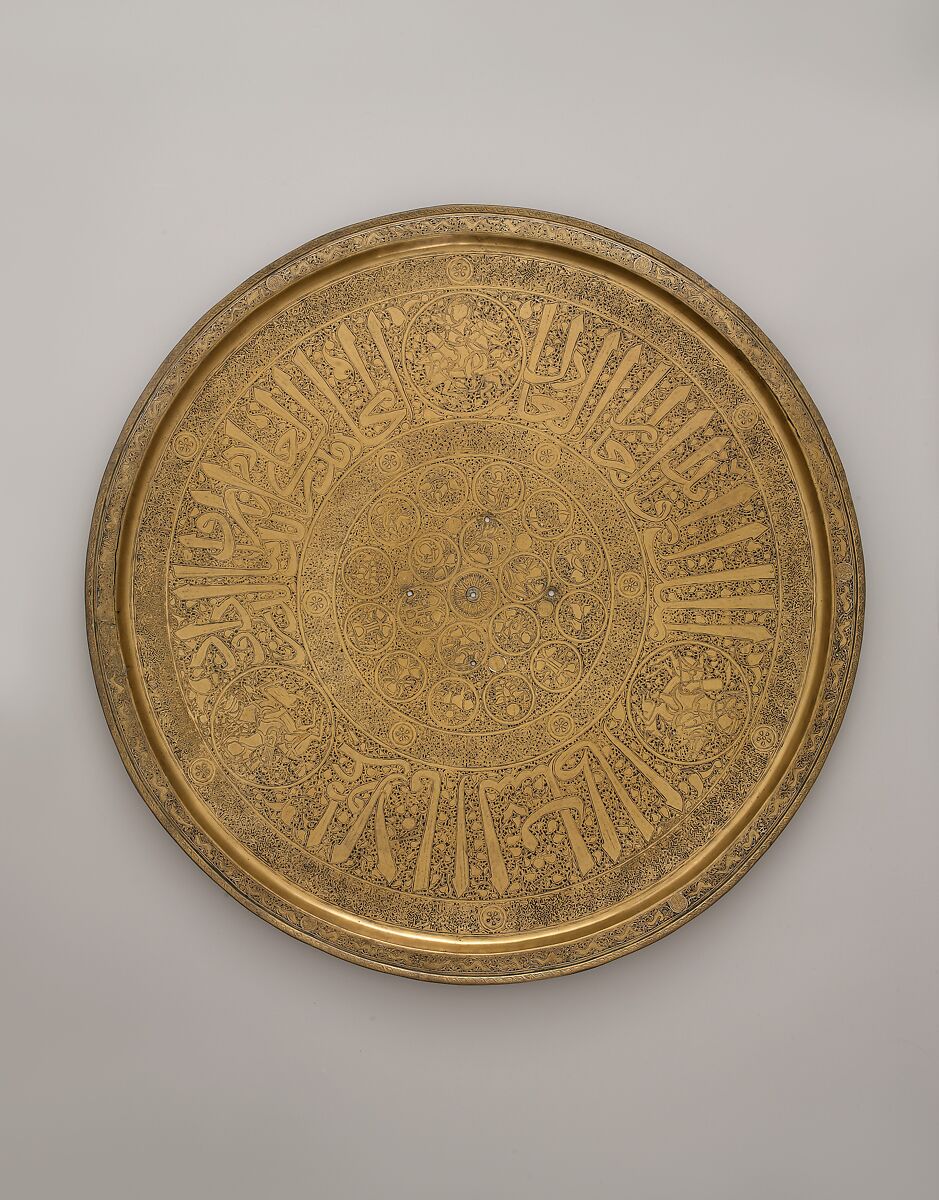 This artwork is meant to be viewed from right to left. Scroll left to view more.