Dragon-Handled Jug with Inscription
On view at The Met Fifth Avenue in Gallery 455
This elegantly-formed jug with dragon-headed handle is covered with intricate silver and gold inlay, including a minute inscription around the base of its neck. It is inscribed with an invocation to 'Ali ibn Abi Talib the son-in-law of the Prophet Muhammad. As the Shi'i Muslim community holds a special reverence for 'Ali, scholars have suggested that this jug may have been created in the early 16th century, for a follower of the Shi'i Safavid dynasty.
#6706. Dragon-handled Jug with Inscription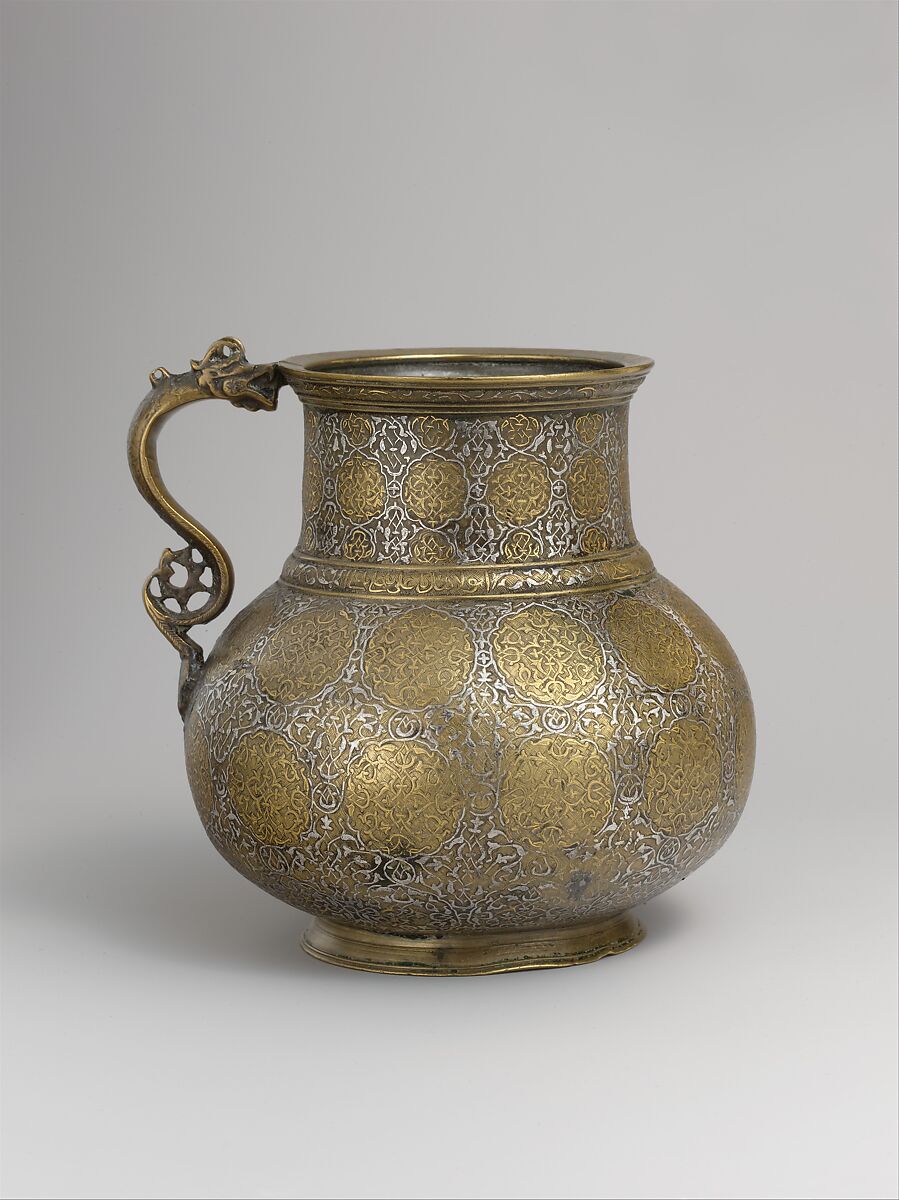 This artwork is meant to be viewed from right to left. Scroll left to view more.