Knife with an Ivory Handle and Qur'anic Inscriptions
On view at The Met Fifth Avenue in Gallery 462
This dagger has been inscribed with Qur'anic passages on the forte of the blade, as well as on the ivory handle. The inclusion of holy words on this object imbues it with talismanic properties, believed to offer protection and ward off evil. The most efficacious talismanic objects are those that are inscribed with prayers that evoke the name of God, the Prophet Muhammad and his companions.


"Damascus" or "Watered" steel refers to blades like this one that have been given a wavy or "watered" pattern, created by specific smelting and crucible techniques, prior to forging. In Western Europe such blades were believed to originate from Damascus, though this technique was practiced in the Islamic Middle East at least since the Middle Ages. This 19th century example illustrates how even in the later period of Islamic art these artistic traditions remain popular and celebrated.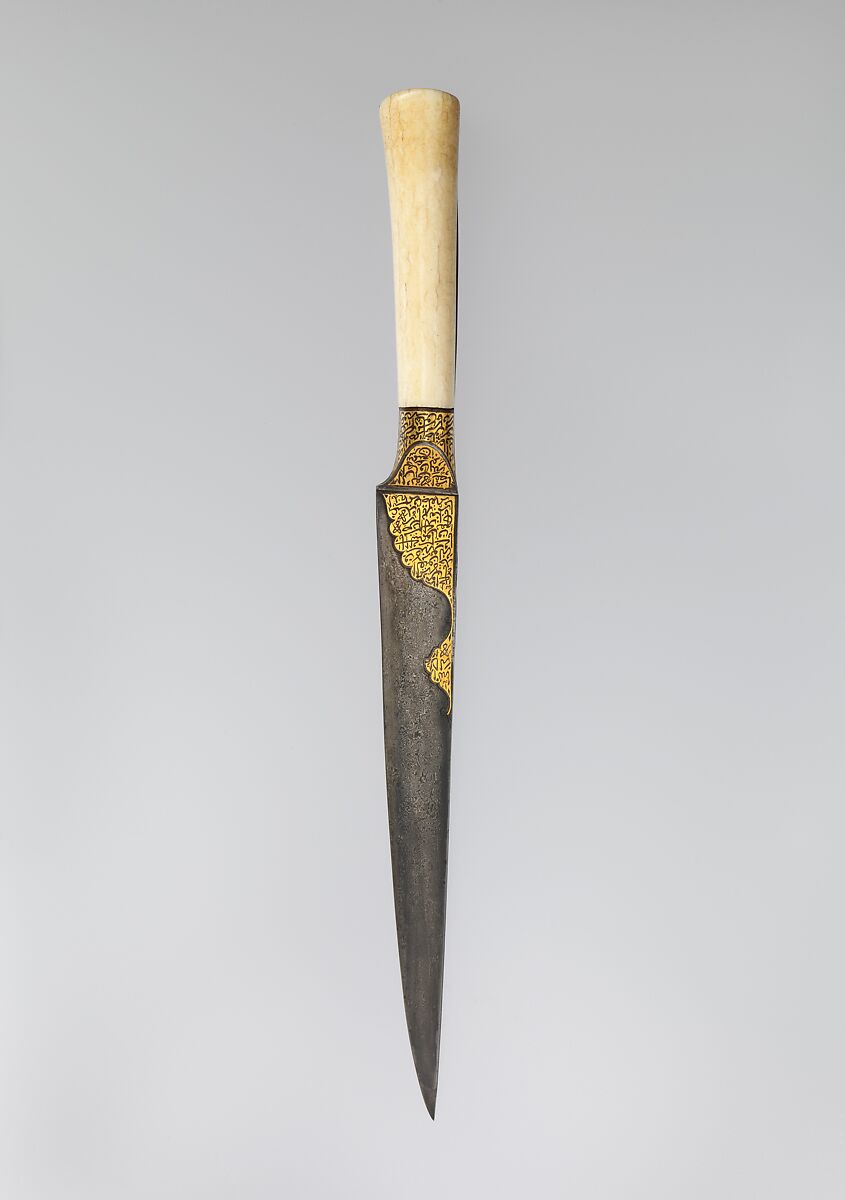 This artwork is meant to be viewed from right to left. Scroll left to view more.