The Cassia Grove Studio
Wen Zhengming Chinese

Not on view
Wen Zhengming painted The Cassia Grove Studio to celebrate the success of a fellow scholar, Zheng Zichong, at passing the civil-service examination. "Plucking the cassia" was a metaphor for such success. A fall flower, the cassia was usually associated with the provincial examinations, traditionally held in the autumn. The red vine leaves identify this as an autumnal scene.

The painting presents Zheng Zichong in his garden. Half hidden by the wall of his studio, he appears in rapt contemplation of the scenery. The rustic structures and fence indicate the simple but elegant taste of the Ming scholar; a cabinet full of scrolls visible through the window shows his appreciation of the arts. As both a depiction of a garden studio and a portrait of its owner, Wen's gemlike painting portrays the pleasures of a scholarly life devoted to the arts and to the pursuit of learning.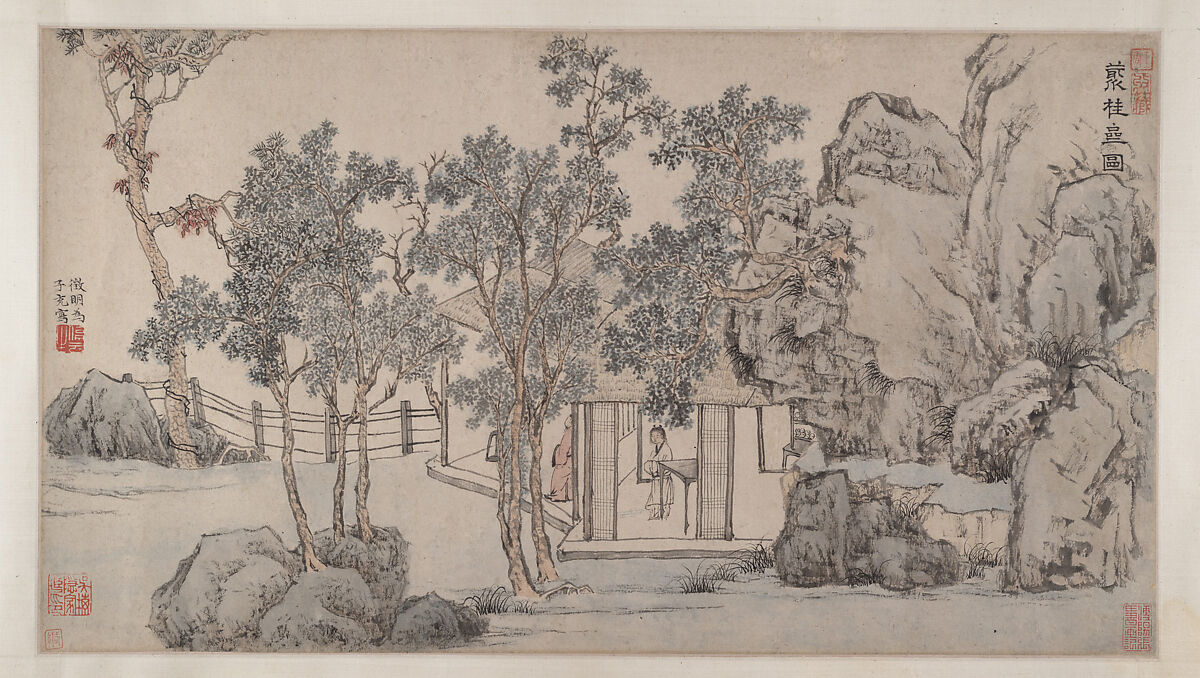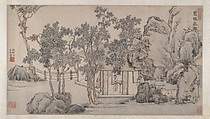 This artwork is meant to be viewed from right to left. Scroll left to view more.