Noh Costume (Nuihaku) with Books and Nandina Branches
Not on view
On this robe, scattered books decorated with seasonal motifs and poetic patterns evoke the aristocratic world of the Heian period (794–1185) and literary masterpieces such as The Tale of Genji. At the same time, they reflect the rise in publishing and literacy during the Edo period. Among the patterns on the books are waves with seashells (upper back, left) and flat bamboo baskets with cherry blossoms (lower back, left). The naturalistic depiction of the auspicious nandina plant, with its colorful red and pink berries, appears from hem to shoulder. Such tree patterns are commonly found on garments from the late eighteenth century, but are unusual for a Noh robe. With its solid gold ground, this robe is especially splendid, and it was likely worn by actors playing upper-class women.
#8842. Noh Costume (Nuihaku) with Books and Nandina Branches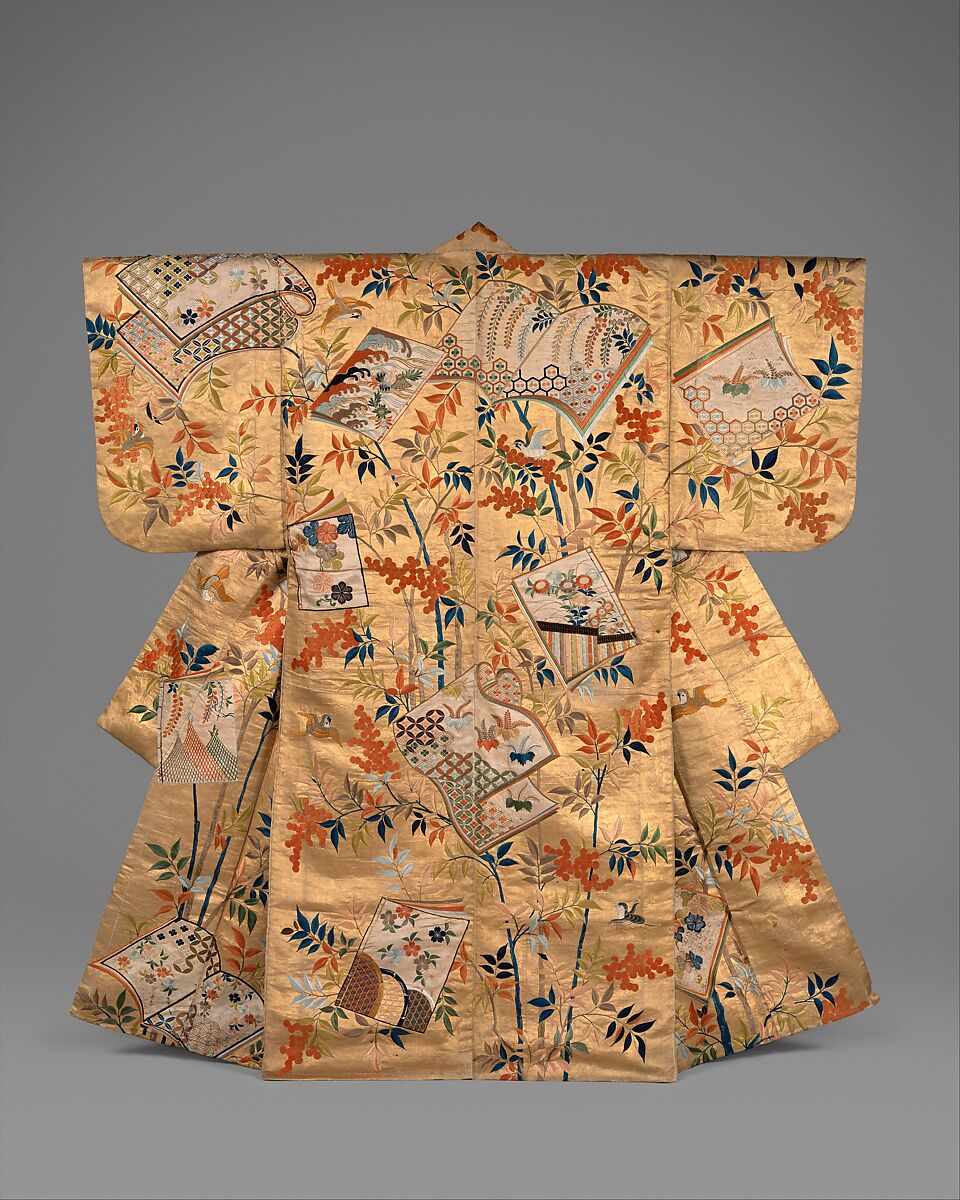 This artwork is meant to be viewed from right to left. Scroll left to view more.