Stand for a Qur'an Manuscript
Zain(?) Hasan Sulaiman Isfahani Iranian

On view at The Met Fifth Avenue in Gallery 450
Three layers of superb carving combining vegetal motifs and calligraphic inscriptions cover the surface of this Qur'an stand. The inscriptions include decorative arrangements of the words Allah, 'Ali, and Muhammad, and blessings upon the Prophet and the Twelve Imams. In addition, they provide us with the information that the stand was made by Hasan [ibn] Zain ibn Sulaiman al‑Isfahani for endowment to a madrasa, or theological college, in the year 1360.
#6674. Stand for a Qur'an Manuscript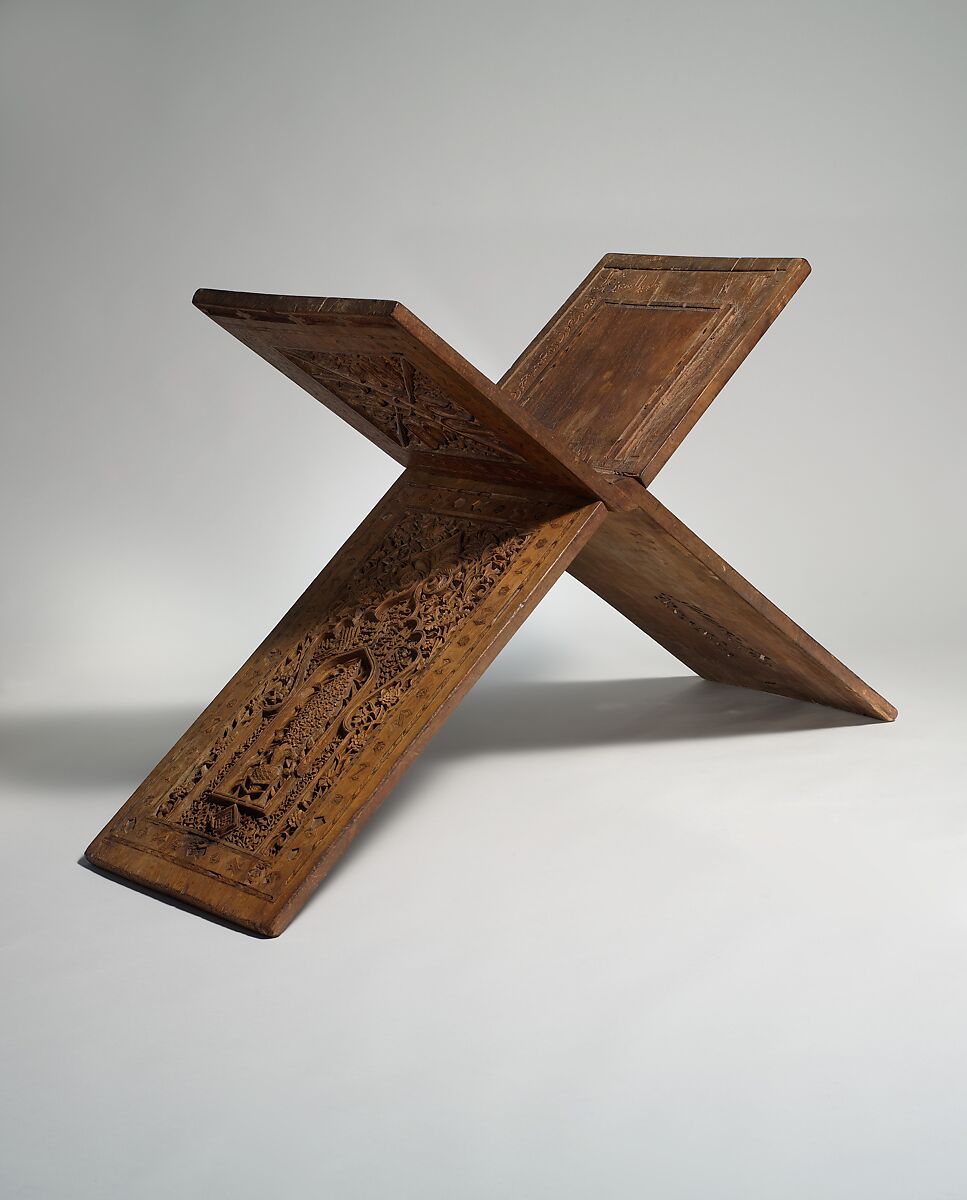 This artwork is meant to be viewed from right to left. Scroll left to view more.