Bowls
Not on view
Fuel has always been an expensive commodity and Islamic potters, like those of today, often sought to economize on its use by packing their ceramic kilns as tightly as possible. Refractory clay tripod stilts were used to keep stacked vessels from sticking together during firing and these left behind small stilt marks that are seen seen on many ceramics. In this case, the bowls accidently shifted before or during firing fusing them together along with the interposed stilts.
Sometimes molten glaze dripped down onto objects below. The two large turquoise splashes on a large luster painted bowl in gallery 451 (32.52.3) suggests that it was placed below a blue glazed ceramic in the firing kiln.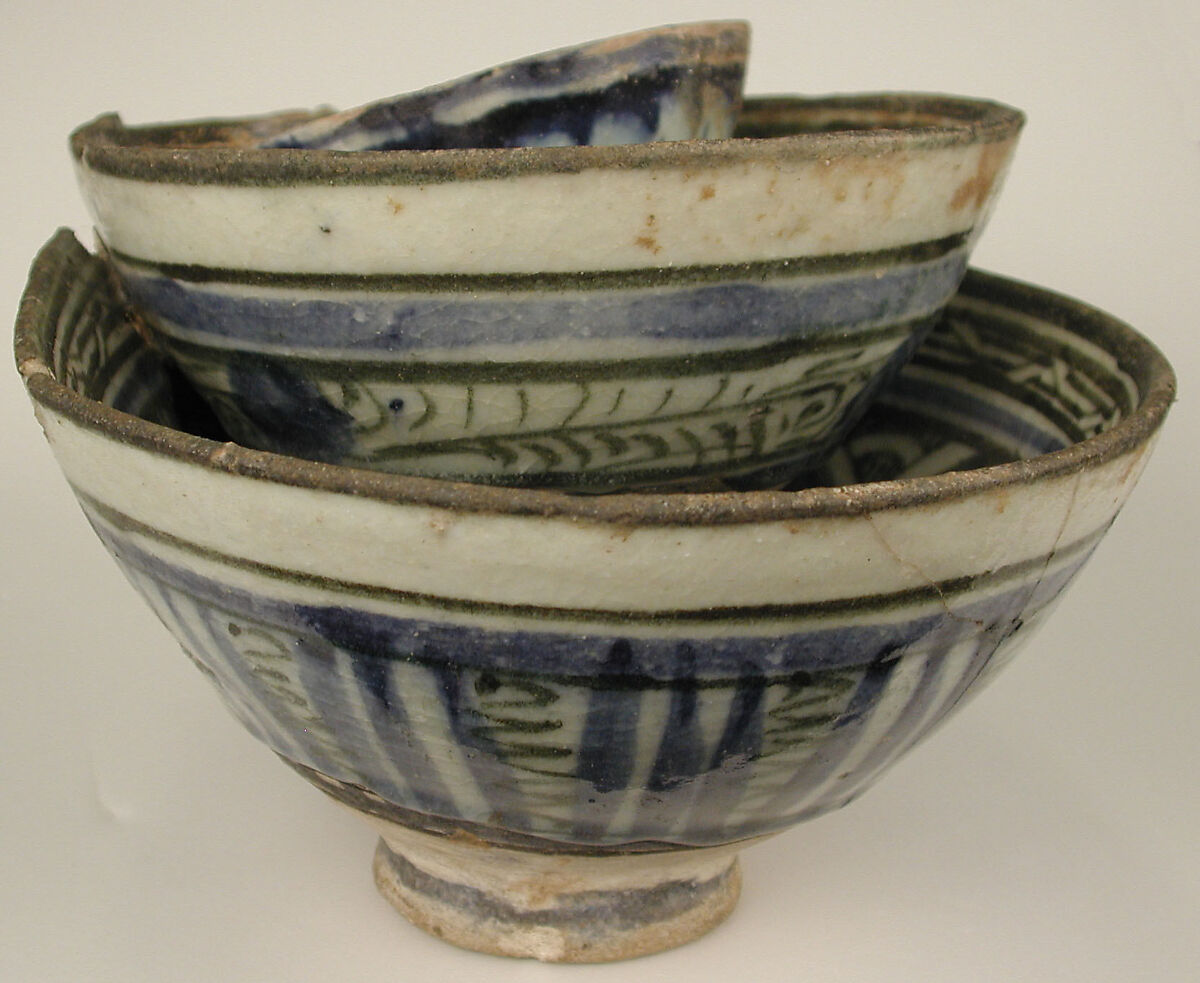 This artwork is meant to be viewed from right to left. Scroll left to view more.