Mosque Lamp of Amir Qawsun
'Ali ibn Muhammad al-Barmaki Egyptian

Not on view
Large glass lamps of this type were commissioned by sultans and members of their court for mosques, madrasas (Qur'anic schools), tombs, hospices, and other public buildings in fourteenth-century Mamluk Cairo. This example bears the name of its patron, Qawsun (d. 1342), amir of the Sultan al-Nasir Muhammad ibn Qalaun (r. 1293–1341 with brief interruptions), and was probably intended for one of his two architectural commissions in Cairo—a mosque or a tomb-hospice complex.
#6773. Reading: Qur'an, Light Verse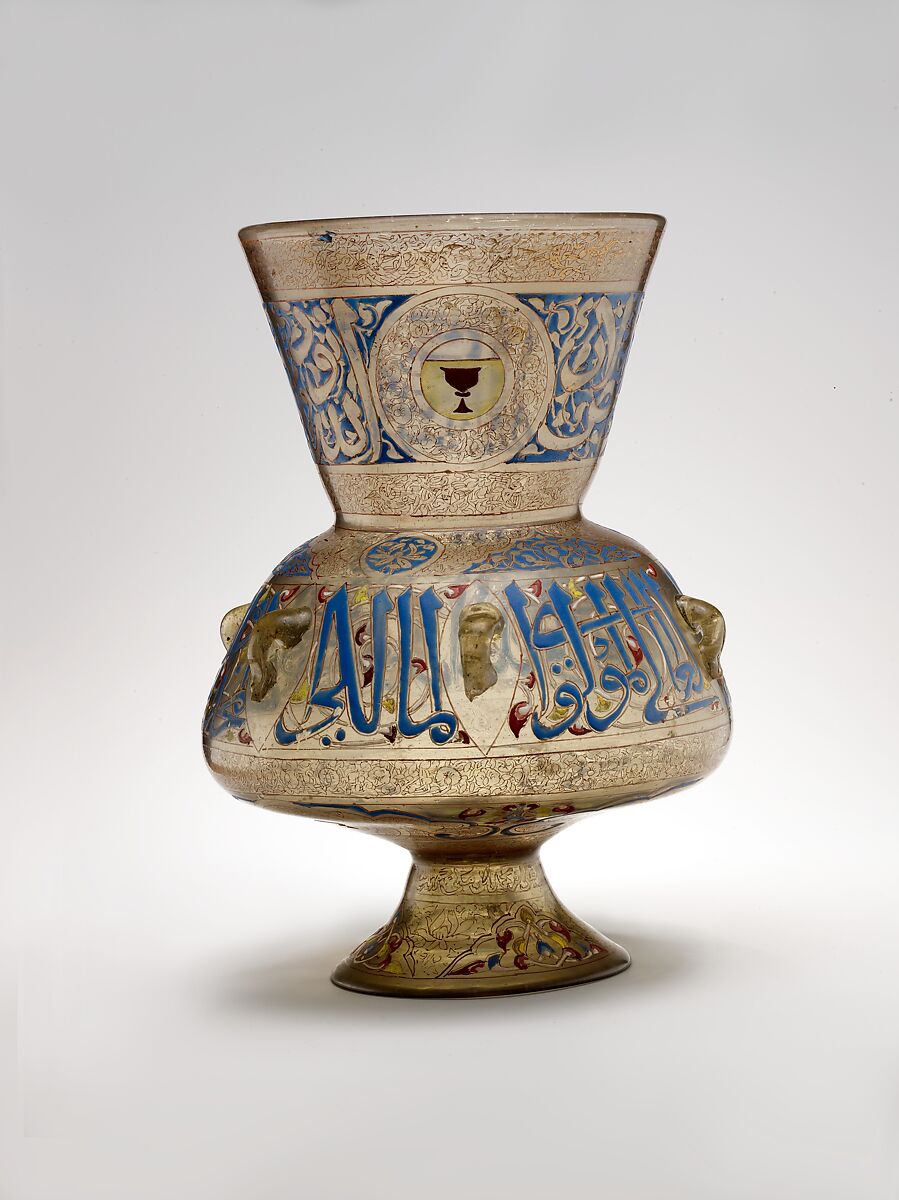 This artwork is meant to be viewed from right to left. Scroll left to view more.