"The Spy Zambur Brings Mahiya to the City of Tawariq", Folio from a Hamzanama (Book of Hamza)
Attributed to Kesav Das Indian
Attributed to Mah Muhammad

On view at The Met Fifth Avenue in Gallery 463
The Hamzanama tells the fantastic story of Hamza, an uncle of the Prophet, who traveled the world spreading the teachings of Islam. The story was a popular subject for public recitation in coffeehouses, so exciting and full of fantastic elements were the tales. The young emperor Akbar commissioned an illustrated version of the manuscript consisting of 1,400 large illustrations, each over two feet tall, with text on the reverse to aid in recitation. It was the earliest and most ambitious product of the royal painting atelier, and its paintings betray an early fusion of Persian and local Indian styles.

In this painting, Zambur, a spy, brings a maid named Mahiya to town on a donkey. The figures and animals, the trees along the arcaded street, and details such as the fruit borne in panniers by one donkey are carefully observed and rendered in a more naturalistic way than would be found in contemporary Iranian miniatures. Yet the extreme diagonal of the composition has resulted in an awkward jumble of buildings, particularly on the left, where rooftops tip precipitously and a staircase leads nowhere.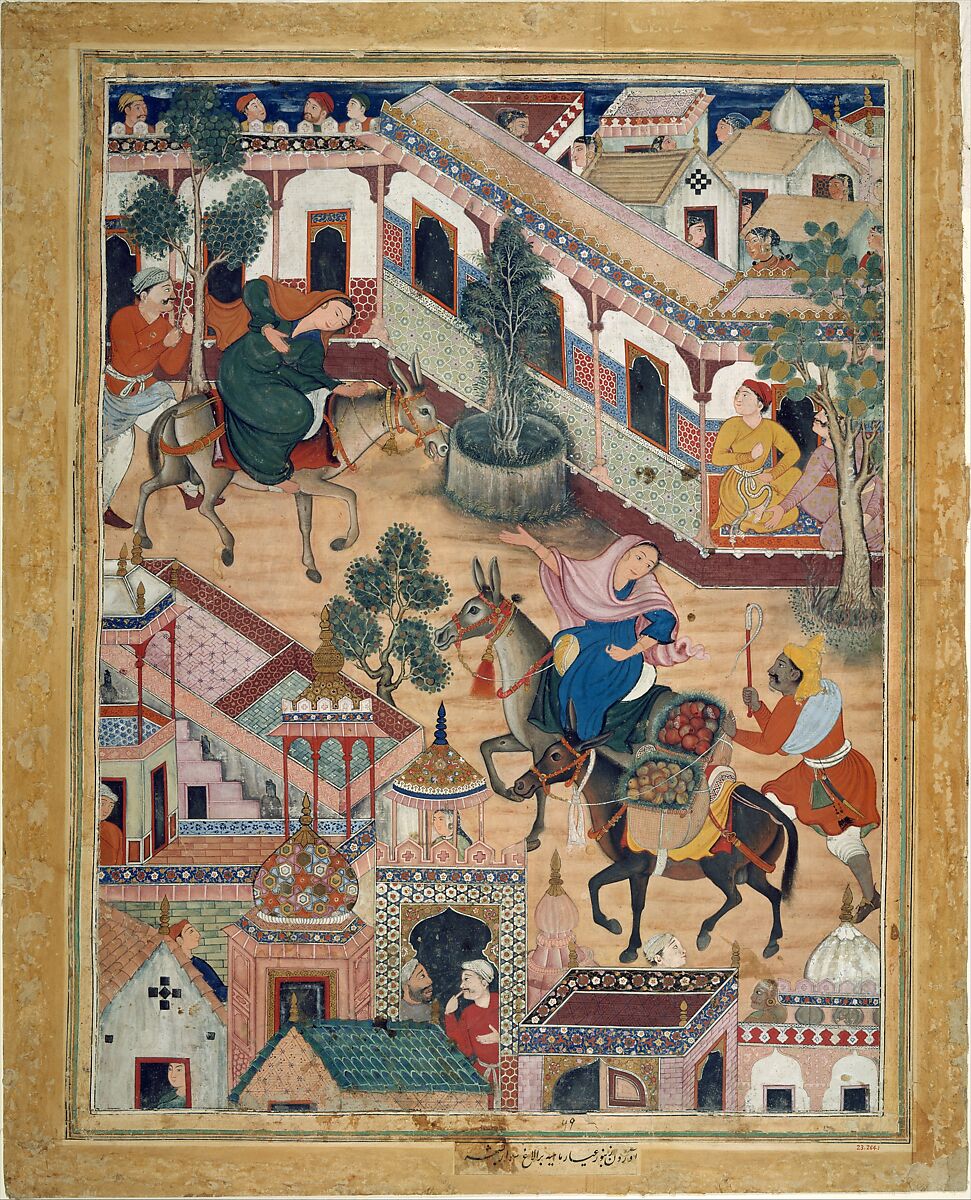 This artwork is meant to be viewed from right to left. Scroll left to view more.