Cast of a Ninth-Century Wall Panel Carved in the "Beveled Style"
Not on view
The original ninth-century panel was found in situ during the excavations of Samarra in 1911–13. It was probably carved rather than molded and was decorated with a delightfully complex pattern. A geometric frame composed of interlocking hourglass- and arrow-shaped forms divides the surface into fields filled with composite vegetal motifs made of trefoils and tulip-shaped buds. This style of ornament, known as the Beveled Style, continues to develop the interests in illusion and repetition that were evident in the Byzantine and Sasanian periods, when designers began to devise ways to cover large architectural surfaces with carved vegetal and geometric patterns.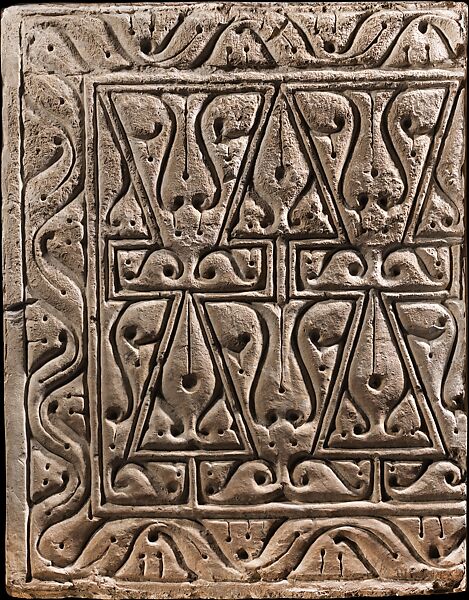 This artwork is meant to be viewed from right to left. Scroll left to view more.