Fudō Myōō (Achala-vidyārāja)
On view at The Met Fifth Avenue in Gallery 224
Fudō Myōō is the most widely represented of the Buddhist deities known as Myōō, or Kings of Brightness. A fierce protector of the Buddhist Law, he is a direct emanation of the Buddha Dainichi Nyorai, the principal Buddha of Esoteric Buddhism. The first sculptures of Fudō made in Japan were seated, but standing sculptures like this one were carved beginning in the eleventh century. Fudō uses his sword to cut through ignorance and his lasso to reign in those who would block the path to enlightenment. The heavy weight of the shoulders and back is planted firmly on the stiffened legs, appropriate for a deity whose name means "Immovable."

This statue, originally composed of six hollowed-out pieces of wood, was formerly the central icon of the Kuhonji Gomadō in Funasaka, twenty miles northwest of Kyoto.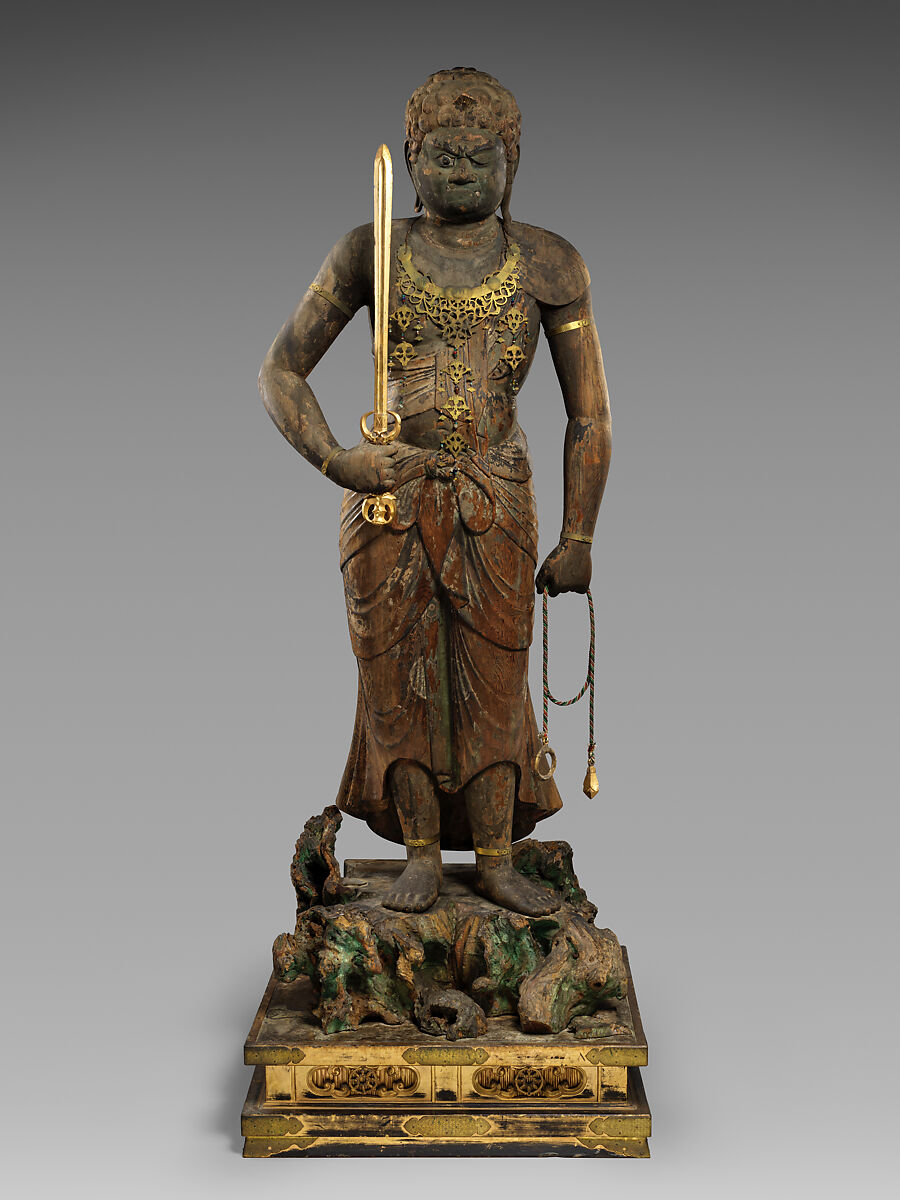 This artwork is meant to be viewed from right to left. Scroll left to view more.