Lamp
Not on view
A stem supports an open reservoir that would have held burning oil and a wick for the lamp. Soaked in the oil and lighted, the wick would transport the fuel to the flame. Traces of burning are still visible on the lamp's lip.

Functionality and adornment were both considered in the manufacture of this lamp. The stem (partly restored), the handle, and ridged base would have allowed for an easy transport of a high light source, while the thumb-rest in the shape of a ring with a small disk on top would have been ornamental. It recalls similar-shaped elements in small stonepaste bowls of the eleventh and twelfth century, suggesting that they were likely produced in the same ateliers.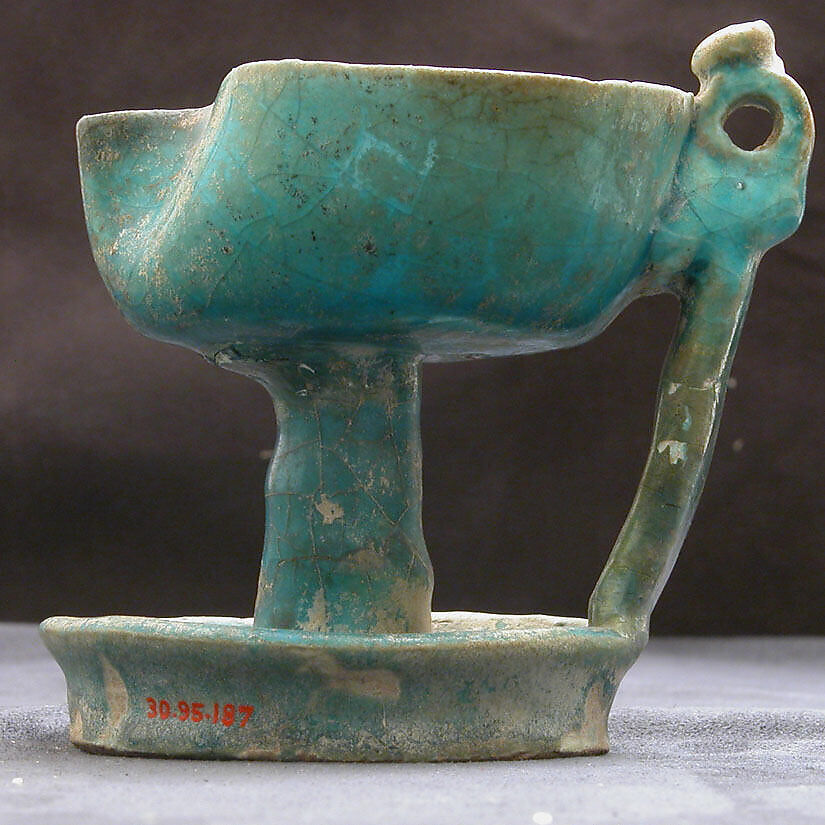 This artwork is meant to be viewed from right to left. Scroll left to view more.