Kettle Ewer with Dragon-Headed Spout
Not on view
Arabic Inscription (from the Qur'an, Sura 2 [al‑Baqara]: 255): "God, there is no God but He, the Living, the Everlasting. Slumber seizes Him not, neither sleep; to Him belongs all that is in the heavens and the earth."

Although this type of ewer was also made in Iran, the pronounced verticality, elongated spout, and Timurid-style dragon of this example point to a northern Indian origin. It was later inscribed with a Qur'anic verse and the name of its owner, 'Abdullah Muhammad.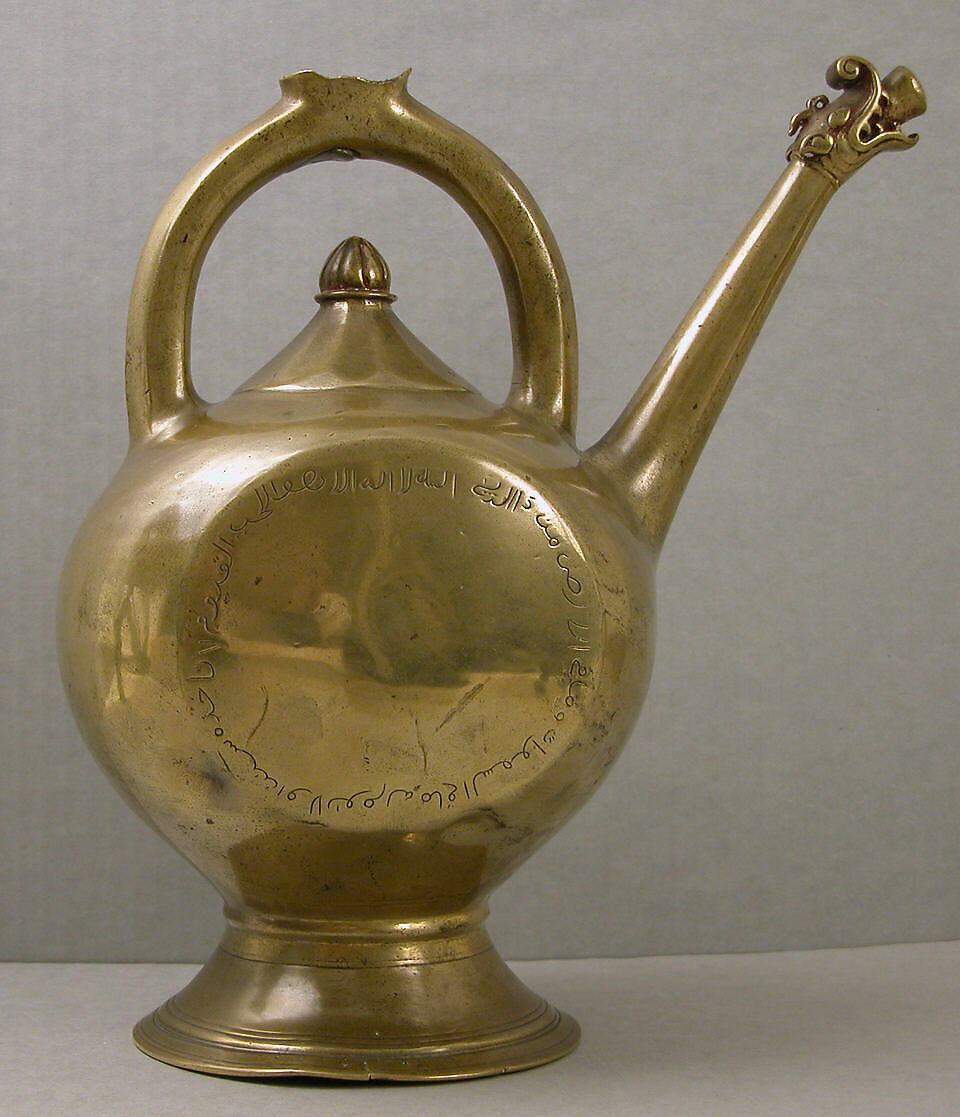 This artwork is meant to be viewed from right to left. Scroll left to view more.