Bowl with Arabic Inscription, "Blessing, Prosperity, Well-being, Happiness"
On view at The Met Fifth Avenue in Gallery 453
Many ceramics from the Nishapur region are decorated with calligraphy. The writing on these objects often relates to their use (i.e., "Eat with appetite") or repeat a familiar proverb. The writing on this bowl expresses good wishes for the owner: "Blessing, felicity, prosperity, well-being, happiness." Curiously, the inscription includes the start of an additional word, al, meaning "the," but not the rest of the word. The tall vertical strokes of these letters must have been included to make the overall visual effect of the inscription more harmonious. This bowl is thought to come from Samarqand, because the central motif of interlacing straps is also found on metal objects made there.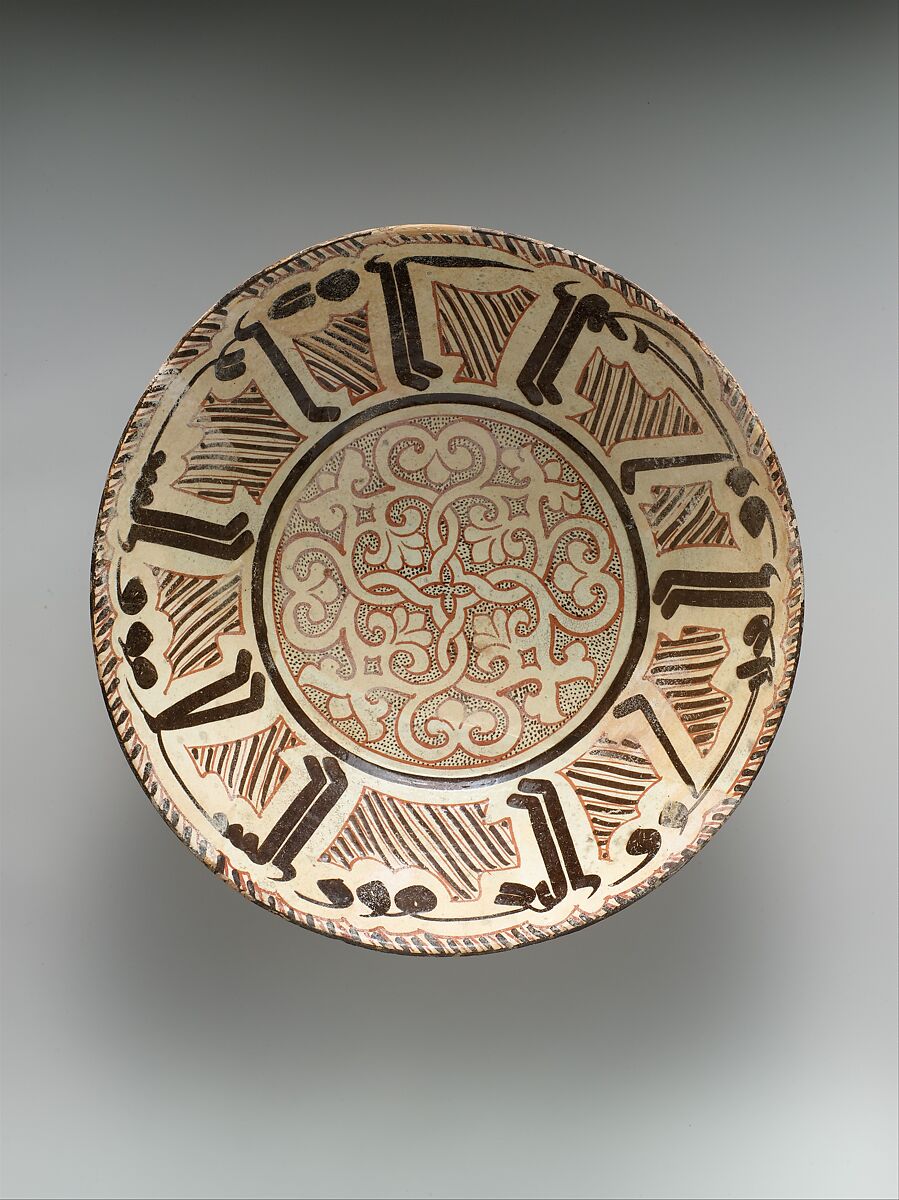 This artwork is meant to be viewed from right to left. Scroll left to view more.