recto: "Portrait of Prince Danyal", Folio from the Shah Jahan Album
Painting by Manohar
Calligrapher Sultan 'Ali al-Mashhadi Iranian

Not on view
Verso: This richly illuminated folio of calligraphy features the work of the preeminent Timurid calligrapher, Sultan 'Ali Mashhadi. Patronized by the Timurid court, Mashhadi was a poet and a recognized master of the nasta'liq script. In the following poem, composed by Khwaja Salman al-Savuji, he writes:

Coil up in your own tress
And then ask how I am,
How those are whom the snare
Of your affliction broke:
You want to know how all
Those broken lovers fare–
Then ask me first, for I
Am the most broken one.

This love poem belongs to a larger tradition of mystical poetry in which the lover longs for the unattainable object of his affections. His lover's tresses ensnare him and, hopelessly caught, the poet mourns his plight.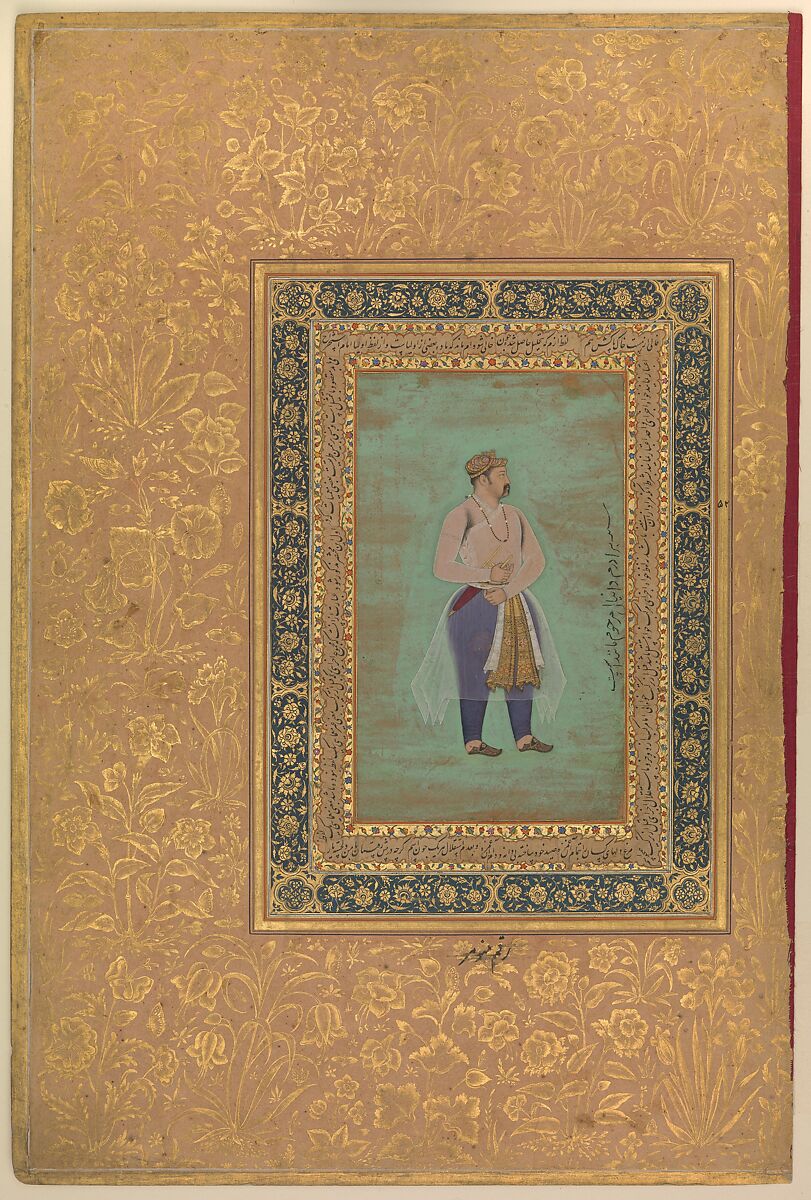 This artwork is meant to be viewed from right to left. Scroll left to view more.