Standing Figure with Jeweled Headdress
On view at The Met Fifth Avenue in Gallery 453
The ornamented headdres, arms, and rich vestments of this figure suggest that it most likely represents a sovereign's personal guard, viziers or amir. Probably meant to decorate the reception hall of a ruler's court, be it the Seljuq sultan or one of his local vassals or successors, figures like this one would parallel and enhance actual ceremonies in the very setting in which they took place. Recent analyses have proven that a traditionally-made gypsum plaster is consistently employed on these figures and on archaeological stuccoes. This figure also displays integrated restoration of the first half of the twentieth century, including additions in a more refined gypsum, and modern pigments (some of the reds and synthetic ultramarine blue).
#601. Standing Figure with Headdress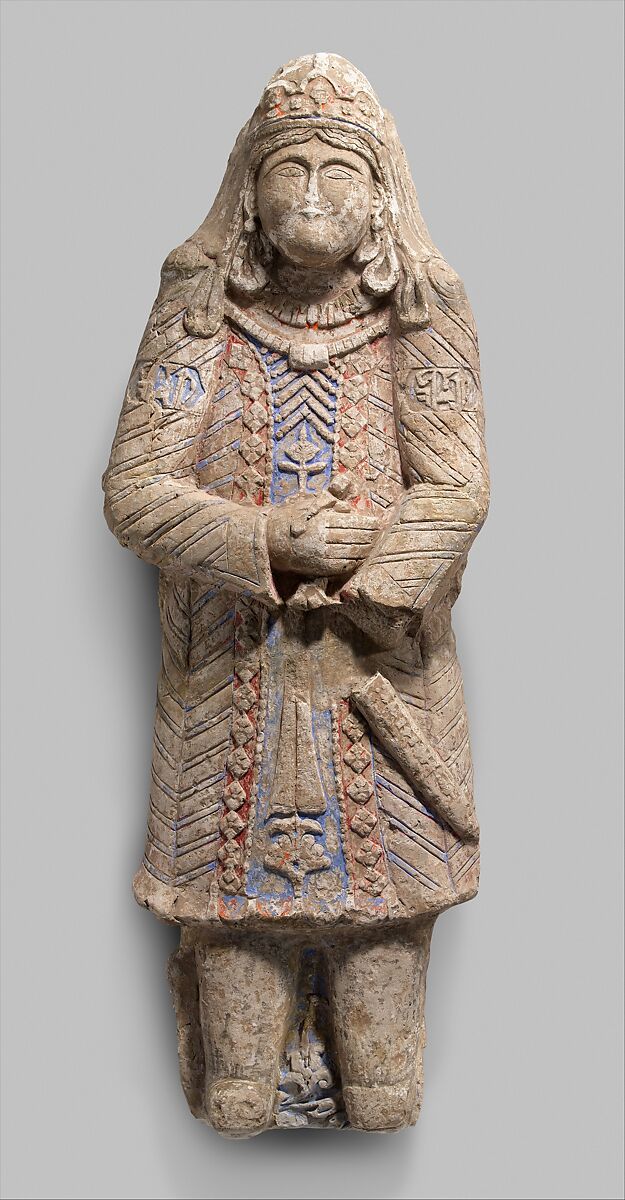 This artwork is meant to be viewed from right to left. Scroll left to view more.