"Manuchihr Welcomes Sam but Orders War upon Mihrab", Folio 80v from the Shahnama (Book of Kings) of Shah Tahmasp
Author Abu'l Qasim Firdausi Iranian
Painting attributed to 'Abd al-'Aziz

Not on view
Sam arrived at the imperial court and was received by Shah Manuchihr, who listened with admiration as he reported on the victories and adventures of the campaign. However, when Sam broached the subject of his son Zal marrying his beloved Rudaba, the Shah would have none of it. Instead, he commanded Sam to leave at once for a war of annihilation against King Mihrab, Rudaba's father. The artist, an assistant to Sultan Muhammad, has charmingly depicted a standard court scene populated by squat Turkman-type figures.
#1171. Kids: Manuchihr Welcomes Sam but Orders War upon Mihrab, Folio from the Shahnama (Book of Kings) of Shah Tahmasp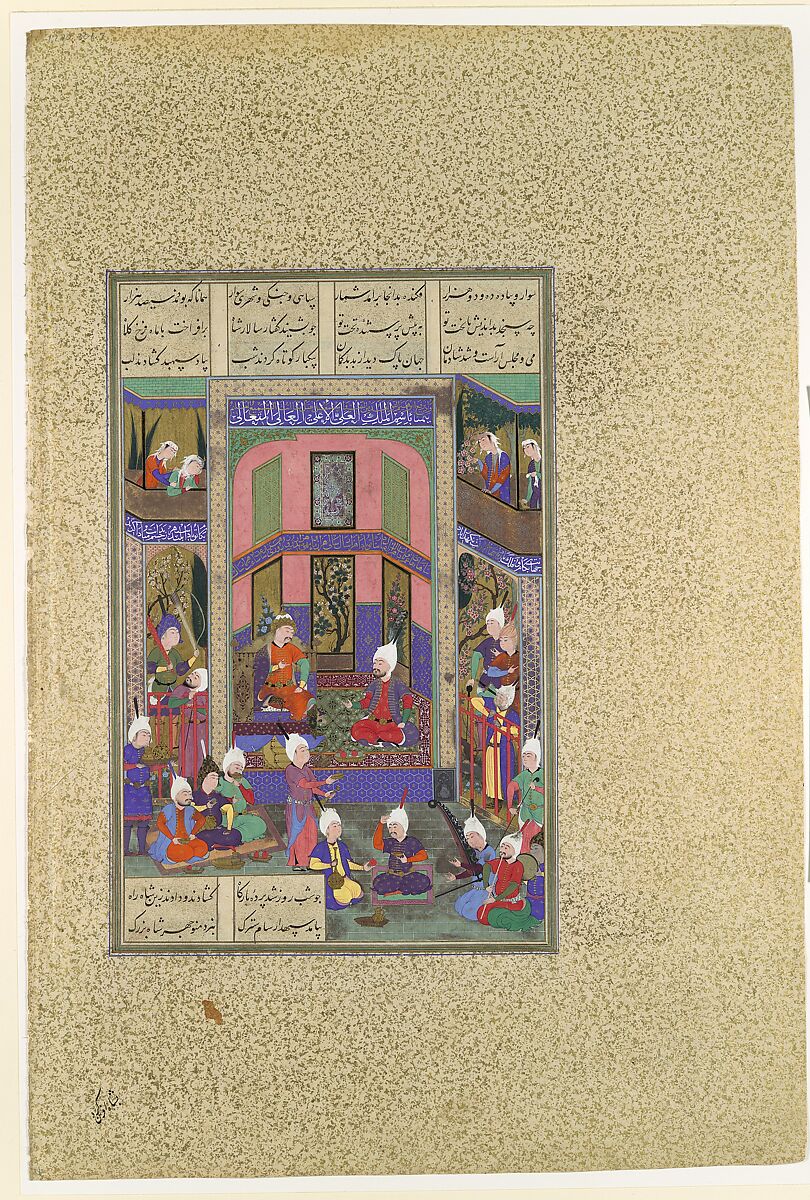 This artwork is meant to be viewed from right to left. Scroll left to view more.