"Kai Kavus Ascends to the Sky", Folio 134r from the Shahnama (Book of Kings) of Shah Tahmasp
Author Abu'l Qasim Firdausi Iranian
Painting attributed to Qadimi Iranian

Not on view
Kai Kavus was a long-lived powerful king and a capricious ruler. One day, while hunting, he was approached by a div disguised as a handsome youth. The ill-natured devil began praising him, saying that his royal farr–"the kingly glory–was of such splendor that he should reign the world from the heavens. Seduced by this idea, the king ordered his servants to build him a golden throne, which he then lifted up in the air with the help of four hungry eagles tied to the throne's corners at whose top were placed succulent baits of meat. The floating throne floating quickly met disaster: when the birds tired out, the flying seat–and its heedless ruler–plunged to earth.

Although more sober than other illustrations, this painting displays a perfect balance of compositional rigor and humorous license. The solemn ascension of the heavily built throne is observed and commented upon by the figures in the lower register of the painting. Their amazement is expressed by the well-known gesture of bringing the finger to the mouth, as seen in the character on the left, by the kid on the far right pulling his father's tunic in an interrogatory attitude, and by the reclining pose of the figure at the center, who could appreciate the event more comfortably.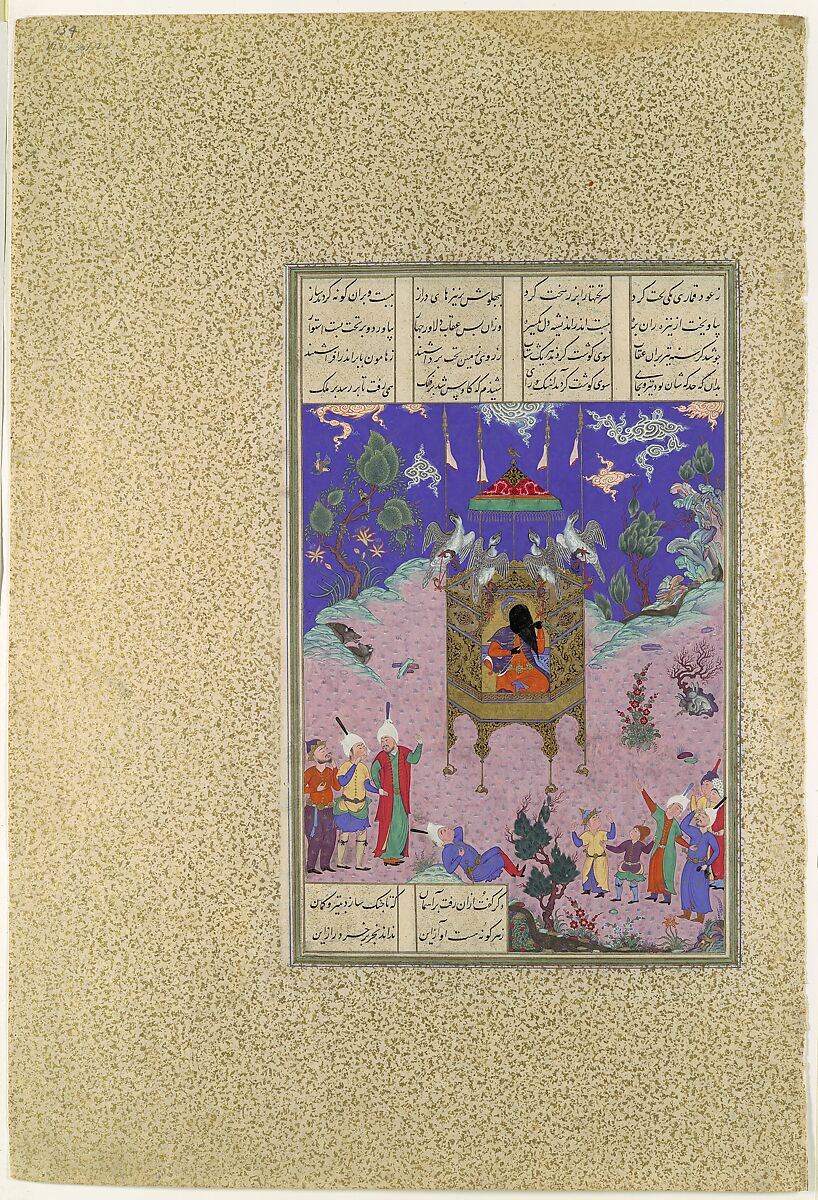 This artwork is meant to be viewed from right to left. Scroll left to view more.