Floral Tent Panel
Not on view
In the lavish encampments used by Indian rulers when traveling, tents were lined with beautiful textiles. This panel, from the interior of a tent complex probably made for Raja Jai Singh l (r. 1611–67) of Amber, indicates the ambiance of such tent cities. The velvet panel has five compartments, each containing a poppy plant under an arch, with floral and leaf scrolls in the spandrels. The gold decoration was made by covering parts of the design with an adhesive substance, then placing gold leaf on top of the adhesive, beating it into the surface, and burnishing it.
#907. Kids: Floral Tent Panel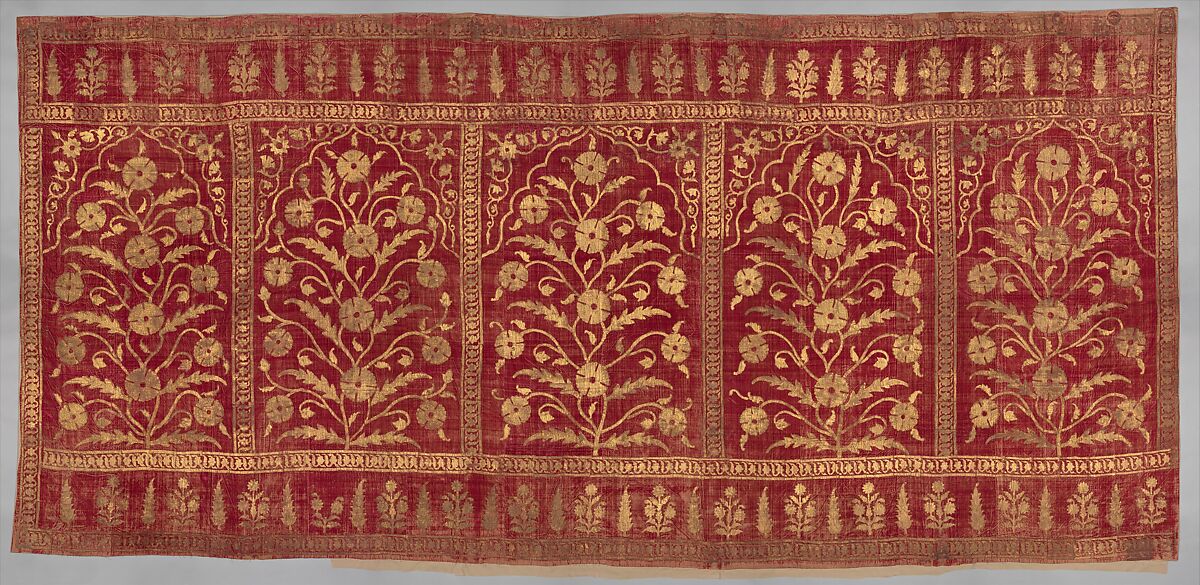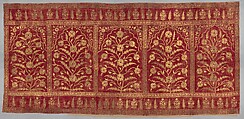 This artwork is meant to be viewed from right to left. Scroll left to view more.