Album Leaf with Shi'a Invocation
Not on view
This leaf of fine nasta'liq calligraphy was conceived as an artistic endeavor, in which the writing is integrated with the ornamental background. The decorative technique of marbleizing paper spread from Iran to Turkey and to India, particularly to the Deccan. Nasta'liq calligraphy, originally employed in Iran, had also been favored in India since the late sixteenth century. Here, the scribe was very conscious of the rhythms and balances of the horizontal and vertical letters, written diagonally. The strong black ink against the gentle swirls of the smoky blue and pale beige of the marbleized design gives the impression that the letters are floating, adding a mystical dimension to the page.

The lines are from a Shi'ite prayer calling Imam 'Ali for help. The prayer is referred to as Nad-e 'Ali, and reads:

Call 'Ali who manifests wonderful things,

You will find him a help for you in difficulties.

Every grief and sorrow will be cleared away by your sacred blessing,

Oh 'Ali, Oh 'Ali, Oh 'Ali

Written by the poor sinner Muhammad Salih, the scribe,

may his sins be forgiven and his faults be covered.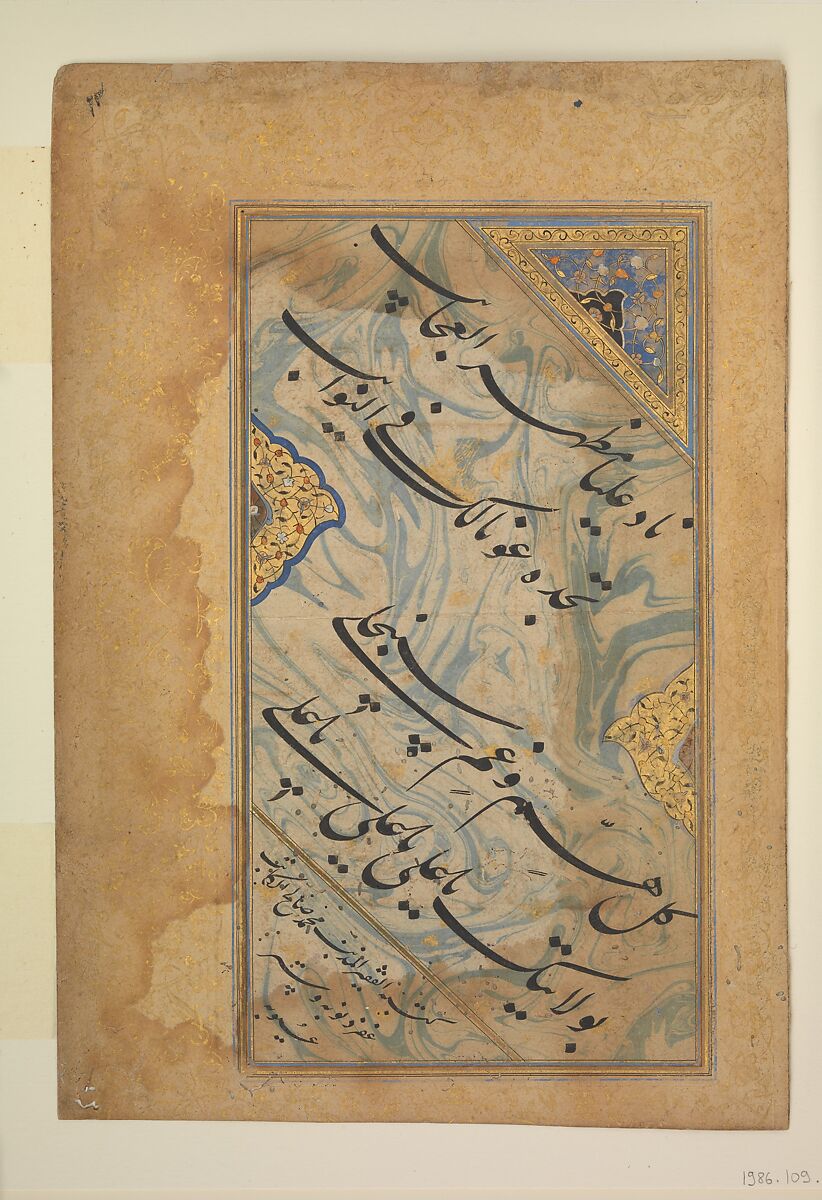 This artwork is meant to be viewed from right to left. Scroll left to view more.