Tartars Playing Polo
Kano Eisen'in Furunobu 狩野永川院古 Japanese

Not on view
Along with hunting, polo exercised great appeal as a subject for poets, painters, and craftsmen in ancient China. During the late sixteenth and early seventeenth centuries, hundreds of years after the sport's decline in the region, polo made a sudden reappearance as a subject for painting in Japan. The burgeoning warrior class favored such ancient themes as Tartars playing polo and Tartars hunting for decorations in their new castles and mansions.

Unlike the grand-scale Momoyama (1573–1615) screen paintings on sumptuous gold backgrounds, this work is quite modest in its execution. The landscape details that usually accompanied Momoyama polo scenes are absent, so that the equestrians, captured as they strike characteristic polo postures, seem like quick studies of pure form.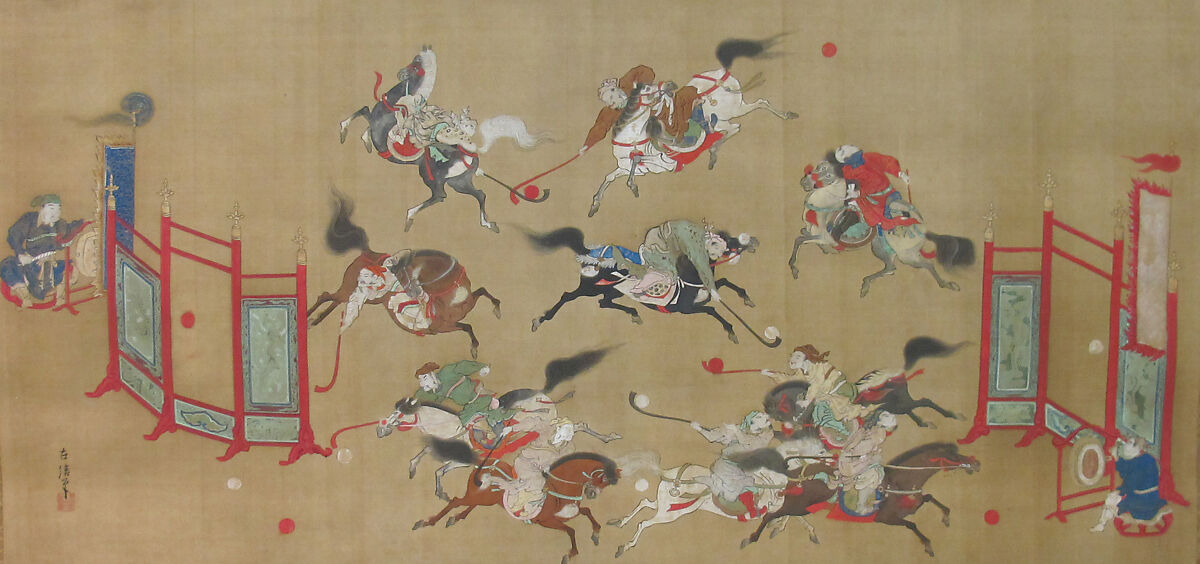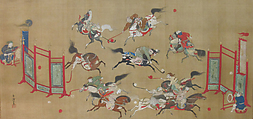 This artwork is meant to be viewed from right to left. Scroll left to view more.