recto: "Portrait of Raja Suraj Singh Rathor", verso: Page of Calligraphy. Folio from the Shah Jahan Album
Painting by Bishan Das
Calligrapher Mir 'Ali Haravi

Not on view
verso: This panel of calligraphy conforms closely to the type probably established by the celebrated calligrapher Sultan 'Ali about forty or fifty years earlier. The border illumination is signed by the artist Daulat, who executed paintings and marginalia for three generations of Mughal emperors, from Akbar to Shah Jahan. Mir 'Ali was both the calligrapher and author of the lines written here:

One with the eye of gazelles
hunted the bird of my heart,
Robbed me of steadfastness,
robbed me, poor lover, of rest.
Counsel and good advice
is no longer of use–
There is no use anymore,
friends, in counseling me!
The poor 'Ali.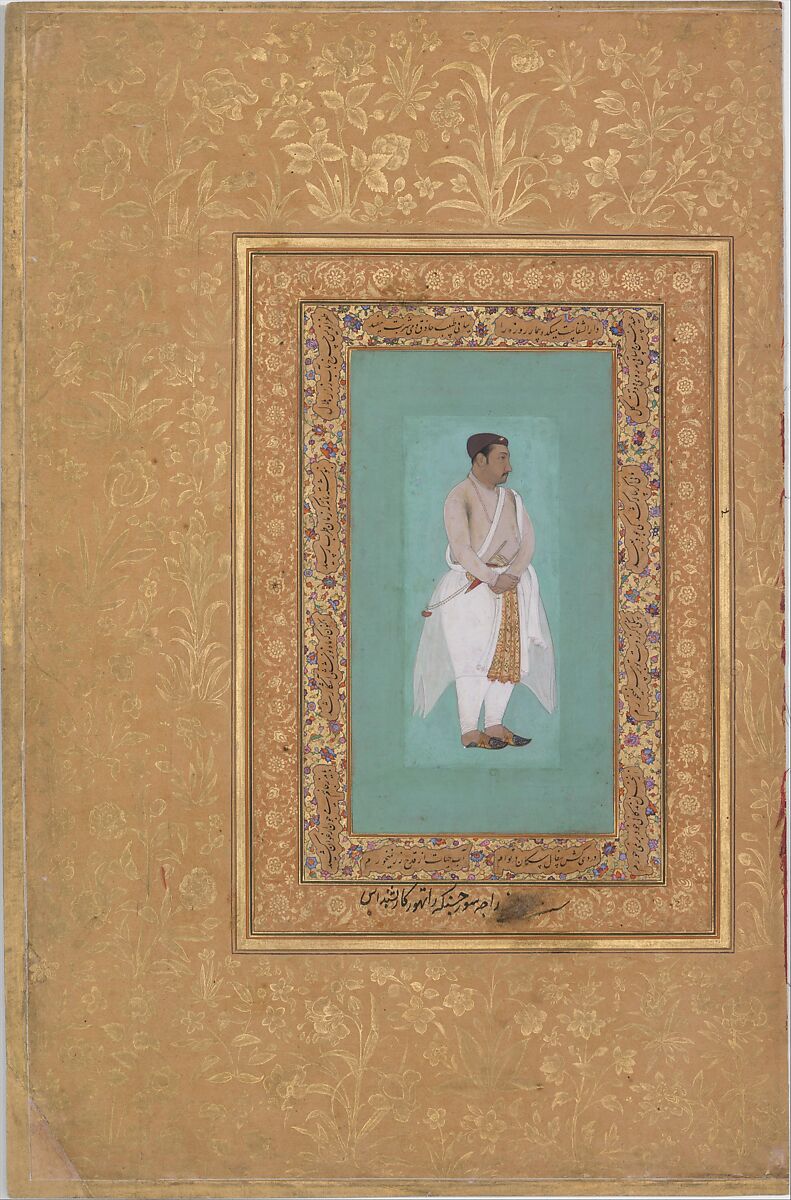 This artwork is meant to be viewed from right to left. Scroll left to view more.