A Common Indian Nightjar (Caprimulgus asiaticus)
Not on view
The Nightjar (Caprimulgus asiaticus) is sometimes known as "goat sucker" referring to the myth that these sweet-looking birds sucked on the milk of goats by night. While untrue, nightjars probably got this reputation for the close contact they had with goats while feeding on nearby insects. The artist has rendered each feather individually and marked lines on the legs, while situating the bird in an open landscape complete with tiny trees in the background.


This painting comes from an album made for Claude Martin (1735–1800), a Frenchman in the service of Nawab Asaf ud-Daula (r. 1775–97) and the East India Company in Lucknow. It subsequently belonged to the family of Charles Jenkinson, the 1st Earl of Liverpool.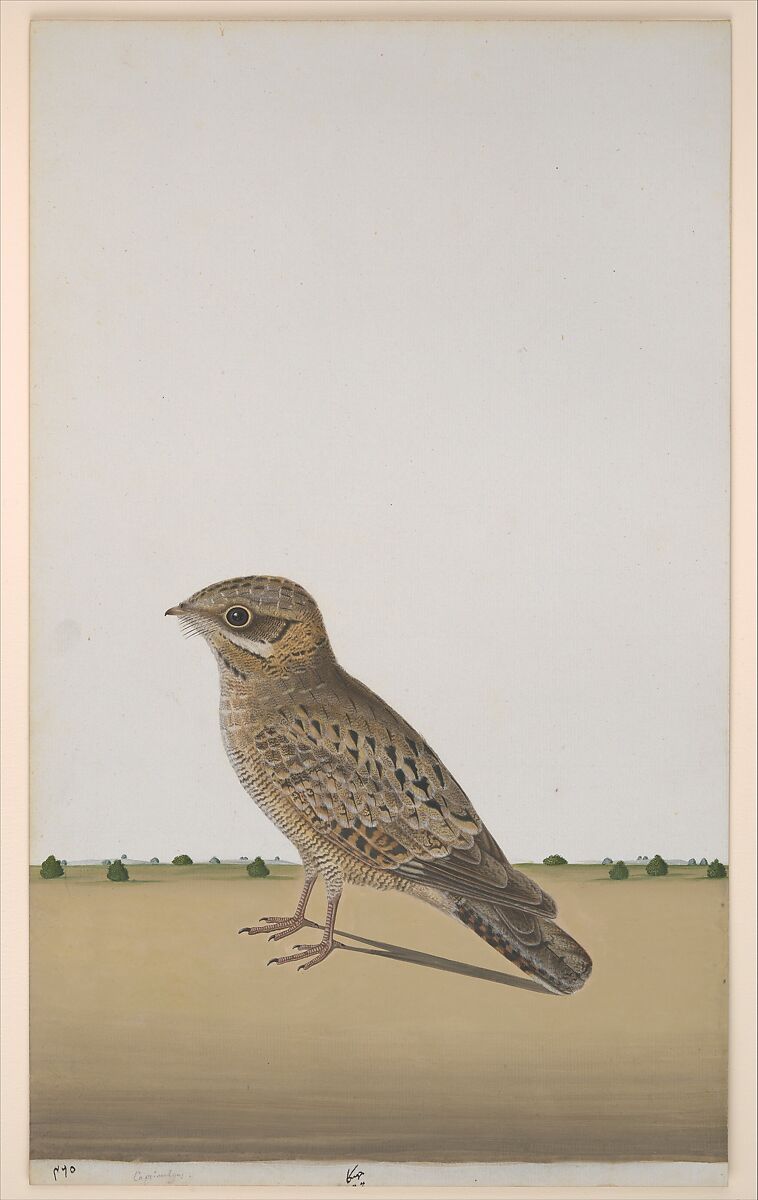 This artwork is meant to be viewed from right to left. Scroll left to view more.