Coin
On view at The Met Fifth Avenue in Gallery 453
Issued during the reign of the Abbasid caliph al-Mahdi, this gold dinar was minted in the year A.H. 164 (A.D. 780). The inscription on its obverse proclaims the tawhid, surrounded by a circular margin which quotes Qur'an verses 33:9/9:61. On the reverse, the central inscription names Muhammad as the prophet of God, while the margin indicates the year of minting – no information is provided as to the location of the mint house.

The coin bears script in an early utilitarian form of kufic that emphasizes legibility and clarity. Coins minted before A.D. 697 depicted figures of rulers and other symbols, in keeping with pre-Islamic traditions of the Byzantines and Sasanians. In contrast, those minted after the caliph 'Abd al-Malik (r. 685–705) instituted coinage reforms in the late seventh century were solely epigraphic and included Qur'anic verses and religious phrases.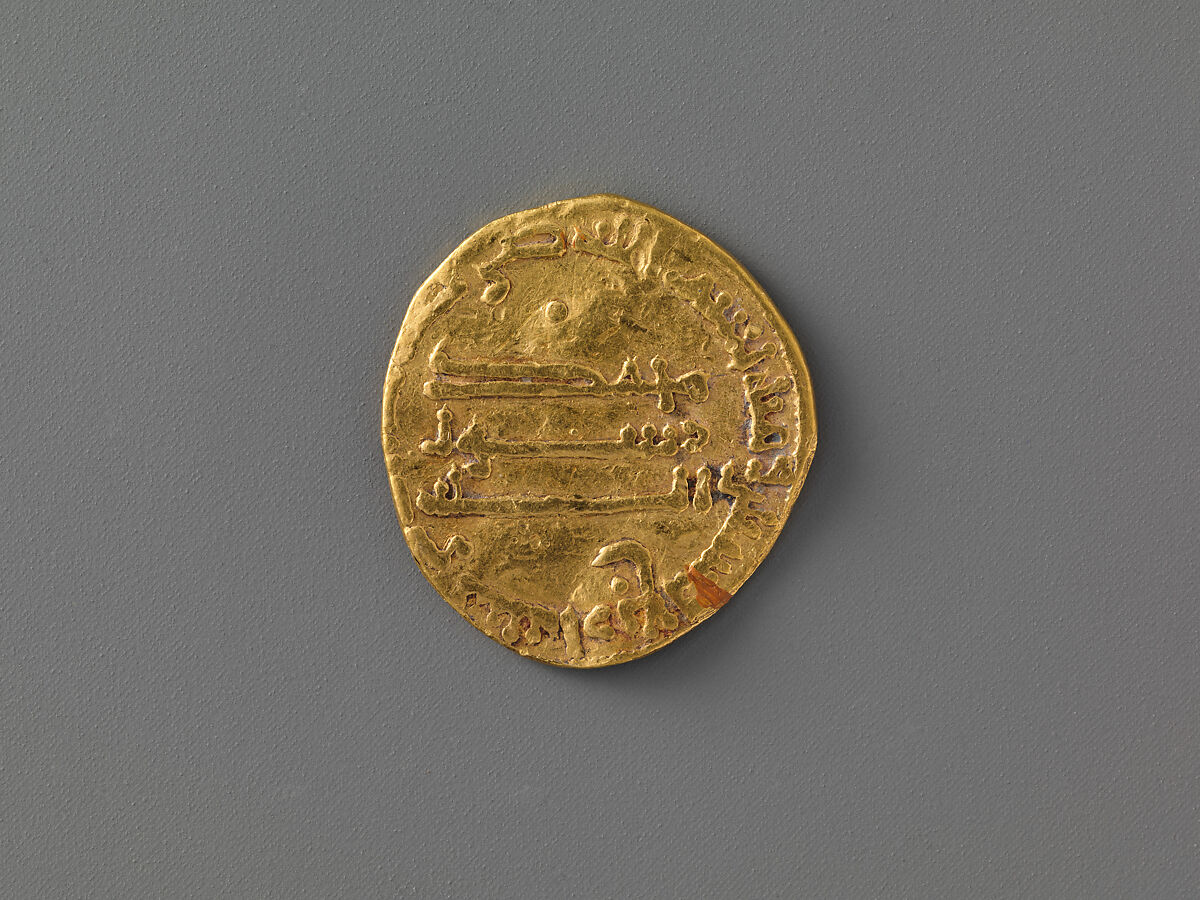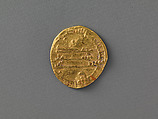 This artwork is meant to be viewed from right to left. Scroll left to view more.