Saint Ansanus
Simone Martini Italian

On view at The Met Fifth Avenue in Gallery 952
This panel, together with a related work depicting the Madonna and Child in the Robert Lehman Collection (1975.1.12) and a third panel of Saint Andrew (41.100.23) in the European Paintings Collection, formed part of an altarpiece commissioned by the civic government of Siena. Ansanus is the city's patron saint and holds its black and white banner. The format of the polyptych was highly unusual in that the central image, the Madonna and Child, was the same size as the flanking panels, allowing the entire altarpiece, which was intended to be portable, to be easily folded and moved. In the fifteenth century, Simone's panels were incorporated as the central elements of a larger altarpiece in the principal chapel of the Palazzo Pubblico, Siena's town hall. Simone's refined technique and descriptive powers, evident in the realistic manner in which Saint Ansanus grasps the staff, earned the praise and friendship of the poet Petrarch (1304–1374). The rectangular frames—rare at this date—are original.


The altarpiece's five panels are, left to right: Saint Ansanus (Robert Lehman Collection, MMA), Saint Peter (Museo Thyssen-Bornemisza, Madrid), Madonna and Child (Robert Lehman Collection, MMA), Saint Andrew (European Paintings, MMA), and Saint Luke (J. Paul Getty Museum, Los Angeles). For a reconstruction of the altarpiece, see http://www.metmuseum.org/collection/the-collection-online/search/437675 (additional images).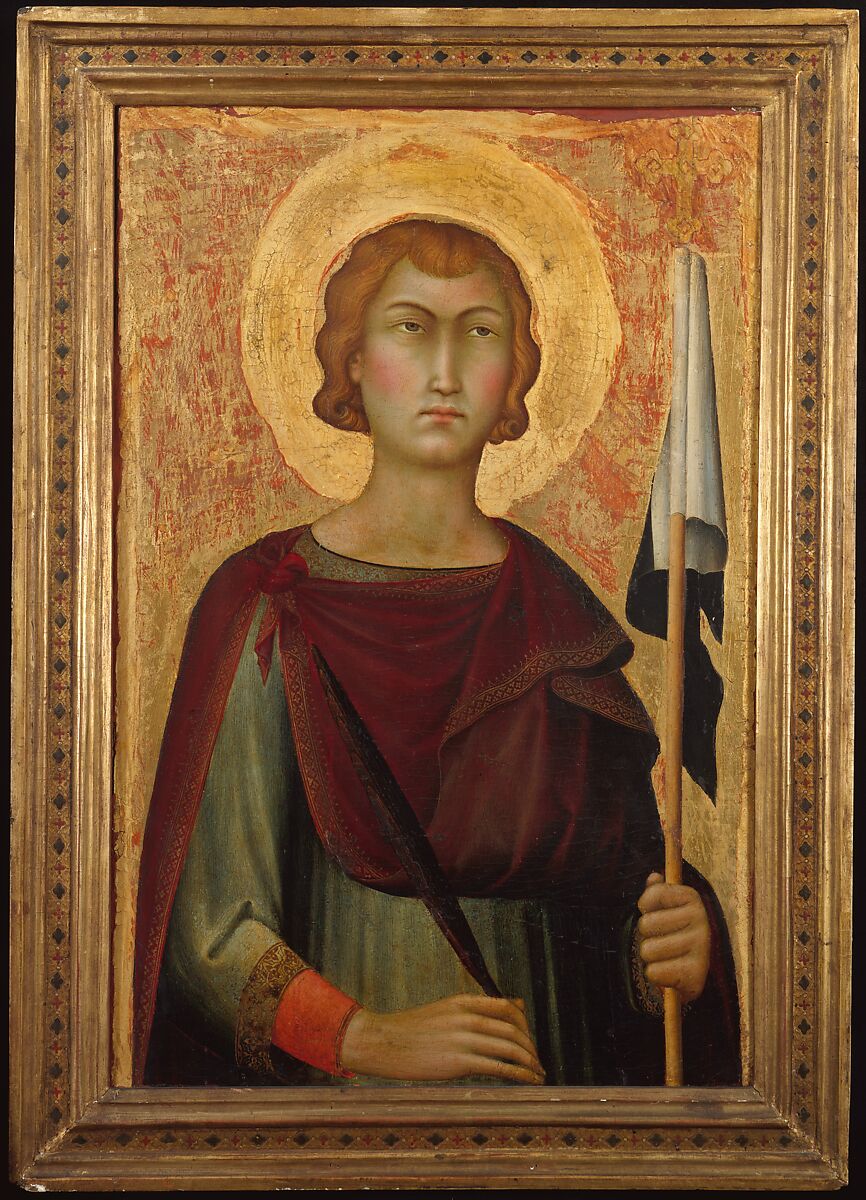 This artwork is meant to be viewed from right to left. Scroll left to view more.