Portrait of Gerard de Lairesse
Rembrandt (Rembrandt van Rijn) Dutch

Not on view
Gerard de Lairesse (1641–1711) was, in his day, a well-known painter, etcher, and art theorist. He suffered from congenital syphilis, which caused him to go blind about 1690; he subsequently focused his energies on art theory. By the time this portrait was painted, in 1665, the ravaging effects of the disease were visible in his swollen features and bulbous nose. Recording his unfortunate appearance with an uncompromising directness, Rembrandt invested his subject with an air of quiet dignity. Although the sitter's theories on the ideal in painting were antithetical to Rembrandt's style, which Lairesse disparagingly likened to "liquid mud on the canvas," the portrayal is a sympathetic one.
#4780. Portrait of Gerard de Lairesse
Playlist

4780. Portrait of Gerard de Lairesse

5250. Portrait of Gerard de Lairesse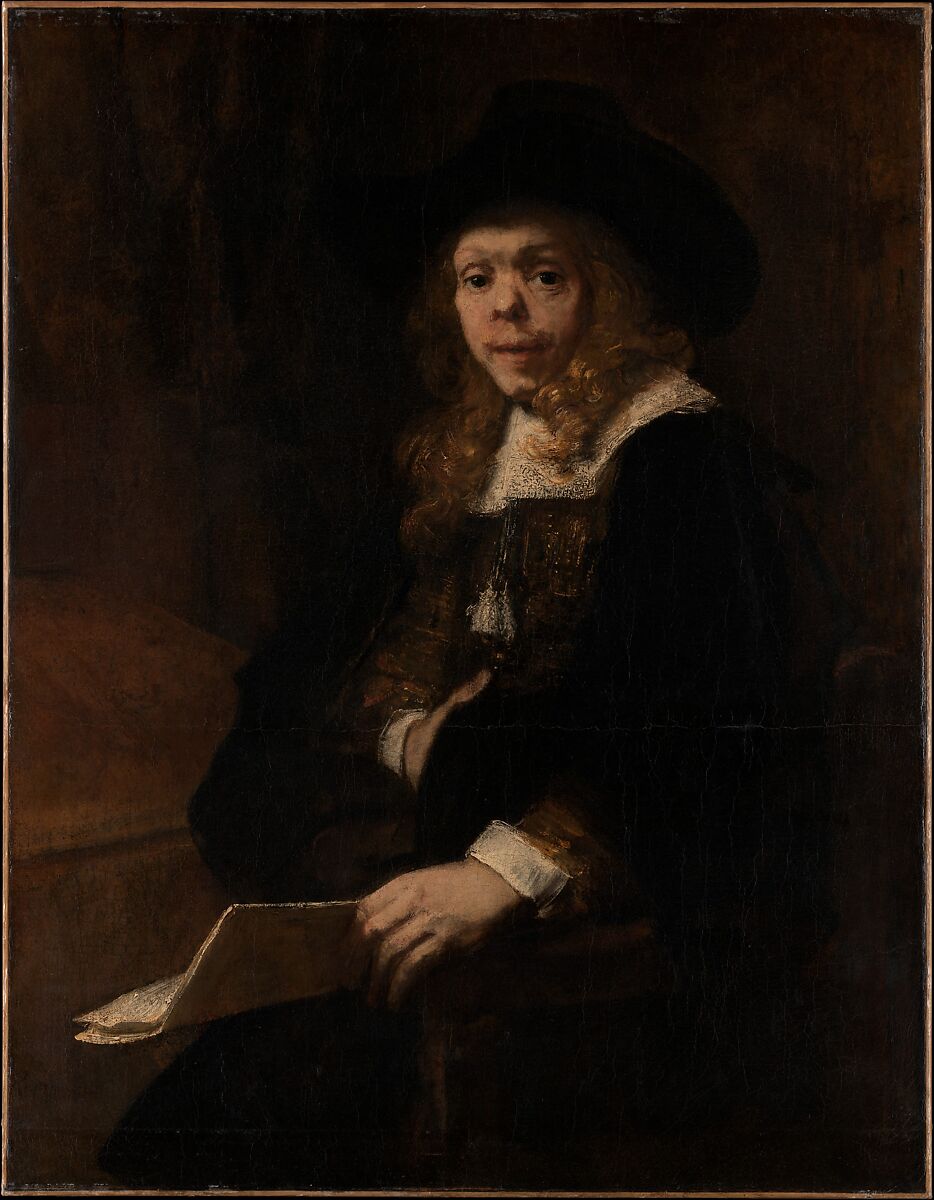 This artwork is meant to be viewed from right to left. Scroll left to view more.