Landscape with Ducks
Charles-François Daubigny French

On view at The Met Fifth Avenue in Gallery 957
In this landscape, Daubigny provides a tranquil view of a river at sunset in rural France. The dramatic orange glow of the sky that dominates the upper right-hand corner of the composition is balanced by the darker foliage of the trees on the left. At the center of the canvas, small but vibrant flecks of paint define the garments worn by the women who wash their clothing in the river. The water, still and reflective, shows a variety of brushwork ranging from smooth to more forceful, vertical strokes. On the left, ducks paddle down the river, their white delicate plumage glimmering in the water.

Daubigny was a well-established painter who, despite the fact that he rarely worked in the Fountainbleau region, associated with the Barbizon painters. His landscapes were featured in the Salon in Paris on many occasions, and his work was well sold by the reputable Parisian dealer Charles Durand-Ruel.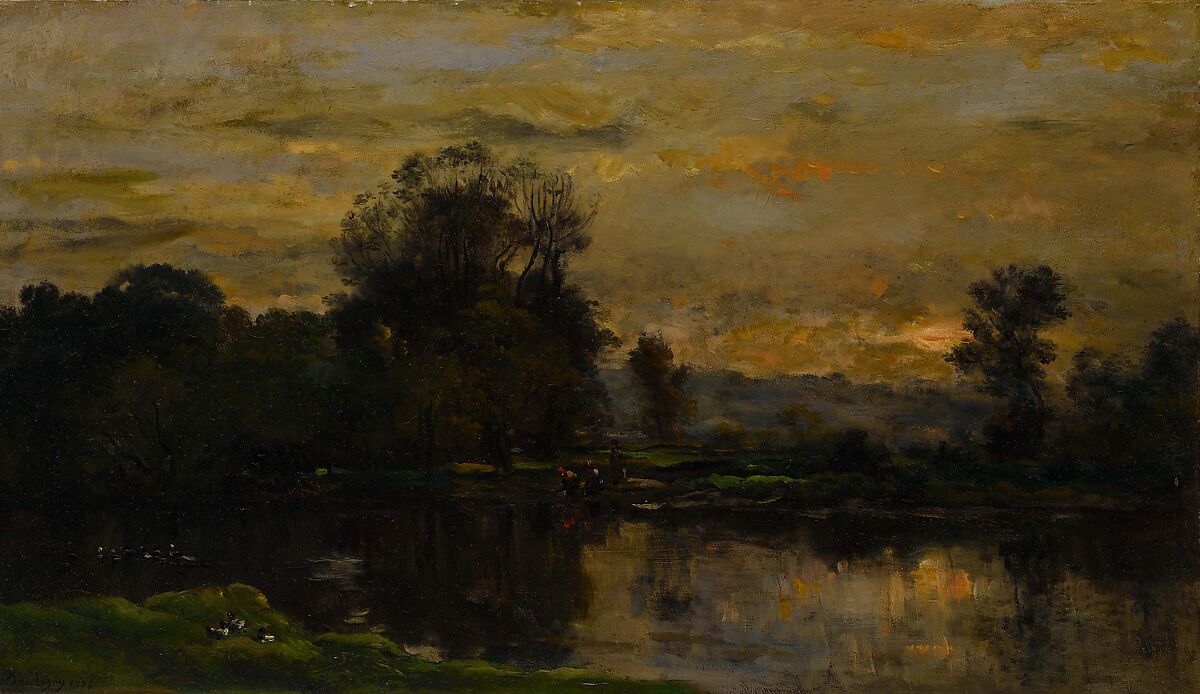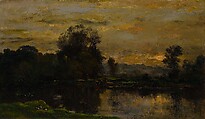 This artwork is meant to be viewed from right to left. Scroll left to view more.