Dancers in Ukrainian Dress
Edgar Degas French

Not on view
This large pastel on tracing paper is one in a series of studies of dancers in traditional Ukrainian folk dress undertaken by Degas in 1899. The costumes, drawn in multiple touches of high-keyed color, are reminiscent of those worn by performers at Ukrainian weddings at the turn of the twentieth century. Like a master choreographer, Degas deftly orchestrates the rhythms and movements of these spirited dancers, testing their imagery in pastel, charcoal or a combination of both throughout the series. This sheet was likely sketched in light charcoal, after which the thin, faint lines were reinforced with a thicker, darker charcoal, and then pastel was applied to the underdrawing.

Julie Manet, Edouard Manet's niece, visited Degas's studio in July 1899, a rare invitation to see his work in progress. She notes her delight upon seeing his pastels of folk dancers, a project Degas described as his "orgies of color." Her costume notations in the diary align with those in the present pastel.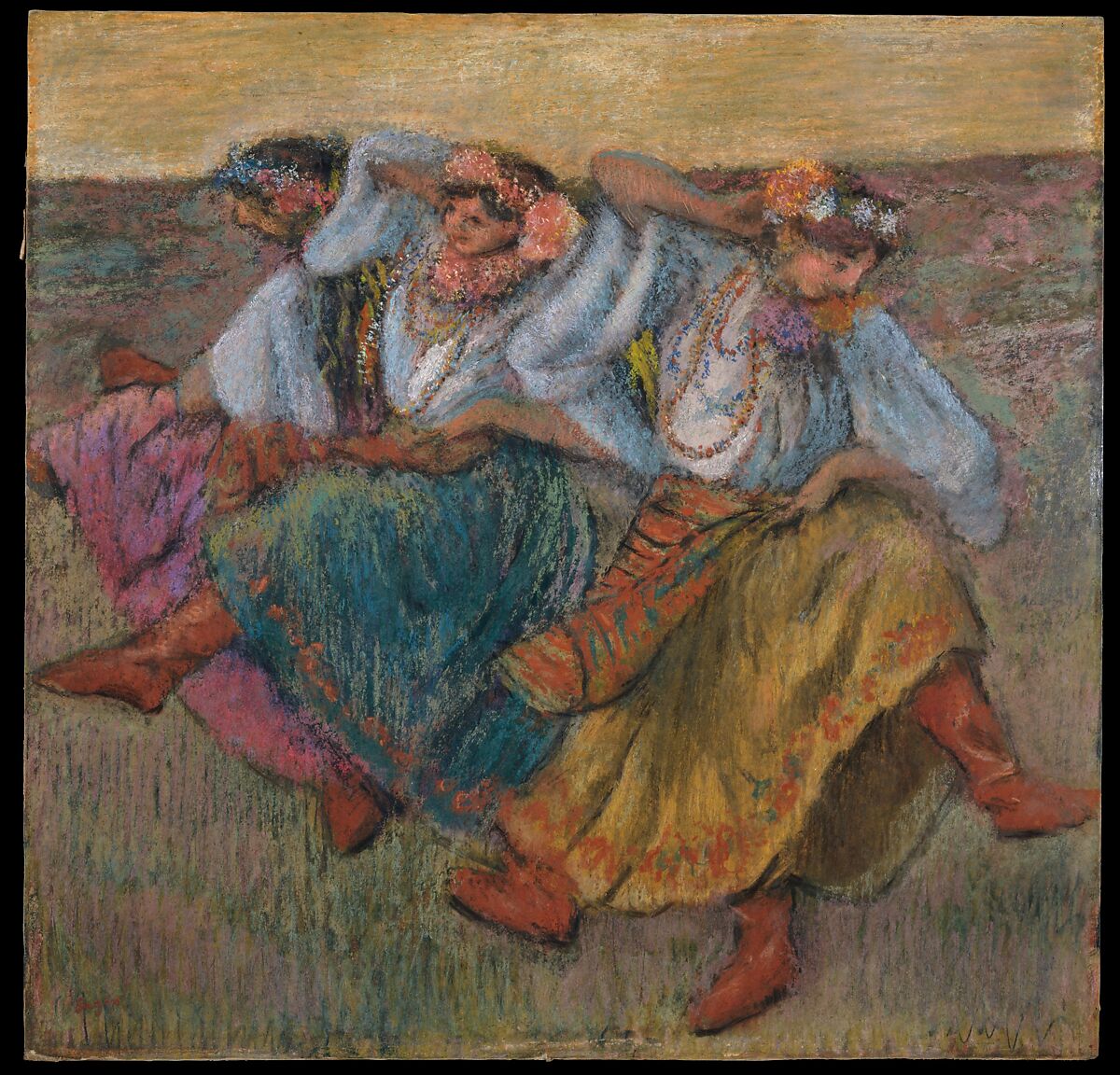 This artwork is meant to be viewed from right to left. Scroll left to view more.