Aretino in the Studio of Tintoretto
Jean Auguste Dominique Ingres French

On view at The Met Fifth Avenue in Gallery 957
This small oil painting depicts an interaction between the artist Tintoretto and the literary critic and satirist Pietro Aretino, two cultural figures of sixteenth century Venice. The episode, real or apocryphal, was originally documented by Carlo Ridolfi in his Life of Tintoretto (1642). Ingres portrays the moment when Tintoretto feigns violence towards Aretino, whom he had invited to his studio to sit for a portrait. Aretino, shown in the pose of the martyr St. Francis receiving the stigmata, momentarily fears danger before recognizing the gesture as Tintoretto's playful revenge for Aretino's criticism of his work.

Painted in 1848 for Marcotte Genlis, this picture is Ingres's second version of the subject, the original dating to 1815. Ingres frequently copied his own paintings in an effort to improve upon his representations of often unconventional narratives.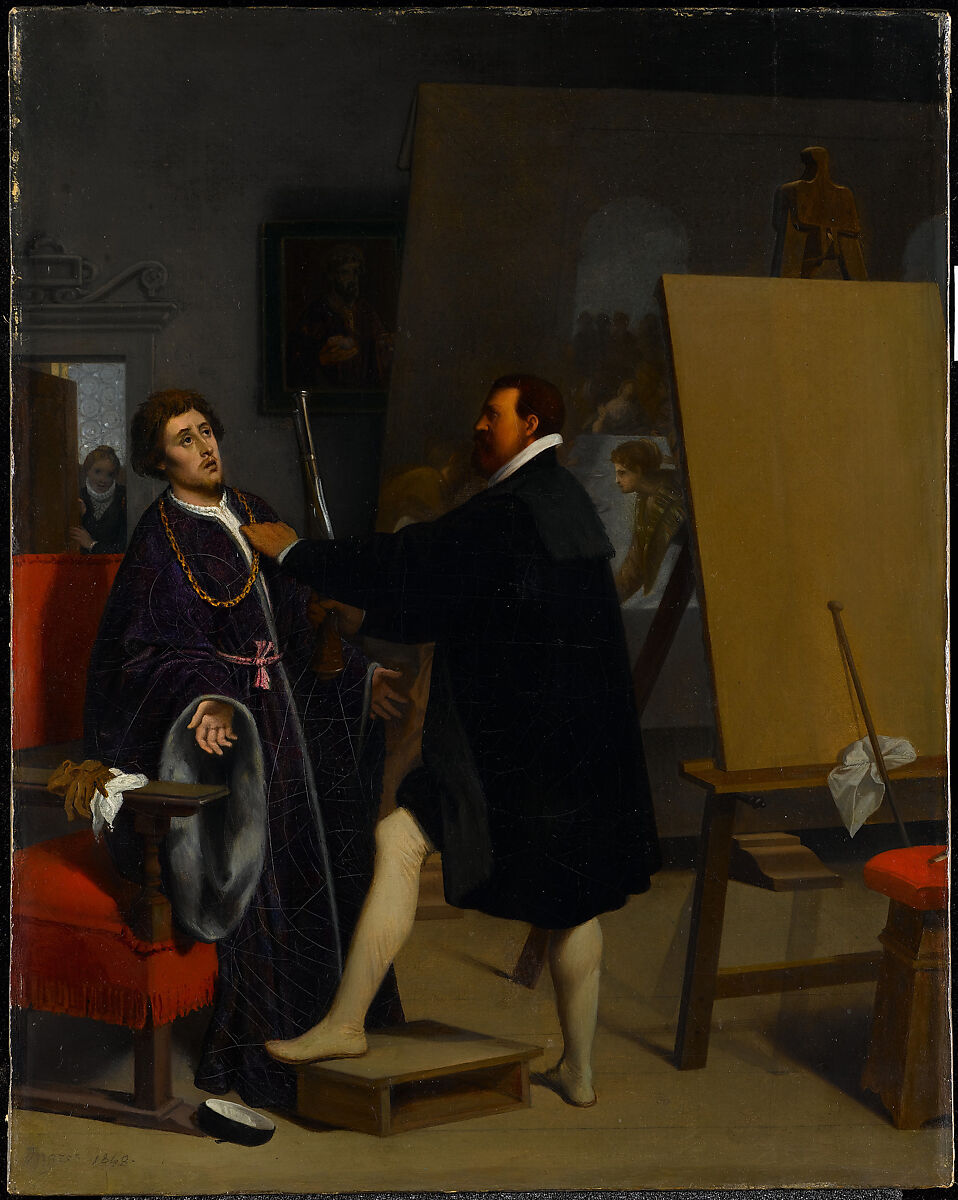 This artwork is meant to be viewed from right to left. Scroll left to view more.