Houses on the Achterzaan
Claude Monet French

On view at The Met Fifth Avenue in Gallery 957
On the advice of the French painter Charles-François Daubigny, Claude Monet traveled to the Netherlands in 1871, where he painted this landscape of limpid waters and azure skies along the Achterzaan River in Zaandam. Writing to fellow Impressionist Camille Pissarro, Monet noted the pleasures of painting the picturesque Dutch landscape: "This is a superb place for painting. There are the most amusing things everywhere: hundreds of windmills and enchanting boats, extremely friendly Dutchmen…" Using a limited palette of varying shades of green, Monet has captured the hazy atmosphere and light-dappled water of this picturesque Dutch port. Monet's Dutch landscapes were widely admired by other contemporary artists, especially Daubigny, whose own studies of light and water share an affinity.
#4775. Houses on the Achterzaan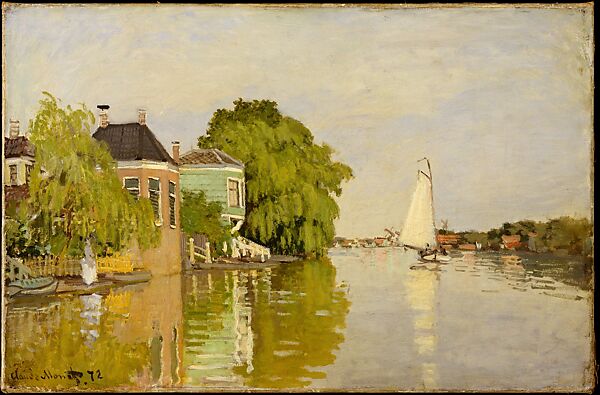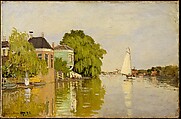 This artwork is meant to be viewed from right to left. Scroll left to view more.