The Town Beach, Collioure, Opus 165 (Collioure. La Plage de la ville. Opus 165)
Paul Signac French

On view at The Met Fifth Avenue in Gallery 955
Beginning in 1886, Signac worked in the Neoimpressionist
style, layering dots and dashes of paint to
create optical colored effects. Viewed closely, the eye
registers the tiny brush marks of pigment as detached;
viewed from a distance, however, the eye blends the
colors and they appear as larger, cohesive forms. The
Lehman picture is one of four summer landscapes that
Signac painted during his stay in Collioure, a small
fishing village in France.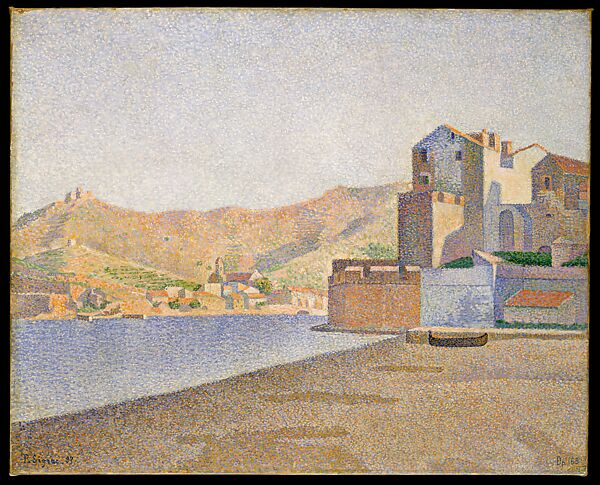 This artwork is meant to be viewed from right to left. Scroll left to view more.