Evening Calm, Concarneau, Opus 220 (Allegro Maestoso)
Paul Signac French

On view at The Met Fifth Avenue in Gallery 955
As Georges Seurat's most ardent follower, Paul Signac
steadfastly promoted the principles of Neo-
Impressionism all his life. Adopting Seurat's system
of color harmony, Signac argued for the meticulous
application of precise hues in separate strokes of
paint across the canvas, a technique he said evoked
"brilliantly colored lights." This painting is one of
five related images of fishing boats near the French
town of Concarneau, in Brittany. Signac endowed
his Concarneau paintings with musical sub-titles,
suggesting a symphonic arrangement.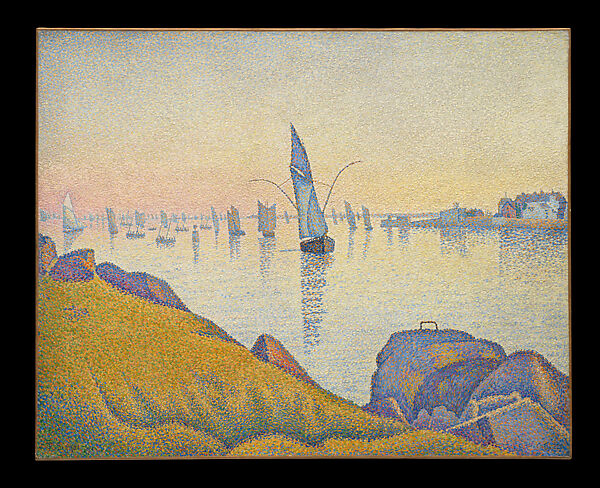 This artwork is meant to be viewed from right to left. Scroll left to view more.