Allée of Chestnut Trees
Alfred Sisley British

On view at The Met Fifth Avenue in Gallery 961
In the 1860's, Sisley met Pissarro, Monet, Bazille, and Renoir, with whom he brought forth the practice of painting directly from nature. Exhibiting with the Impressionists, as they were formally named at the time of their independent exhibition in Paris in 1874, Sisley enjoyed short-lived but considerable success during the 1870's.

While residing in Sèvres with his wife and children, Sisley painted this view of a curved pathway lined with chestnut trees in full bloom. The pathway follows a bend in the Seine, lending the viewer access across the pictorial space. The weather is pleasant, the sky a crisp pale blue, and the grass bending softly in the wind. Unlike other Impressionists who returned to their studios in their later careers, Sisley remained outdoors, painting from his sketches rendered in the countryside.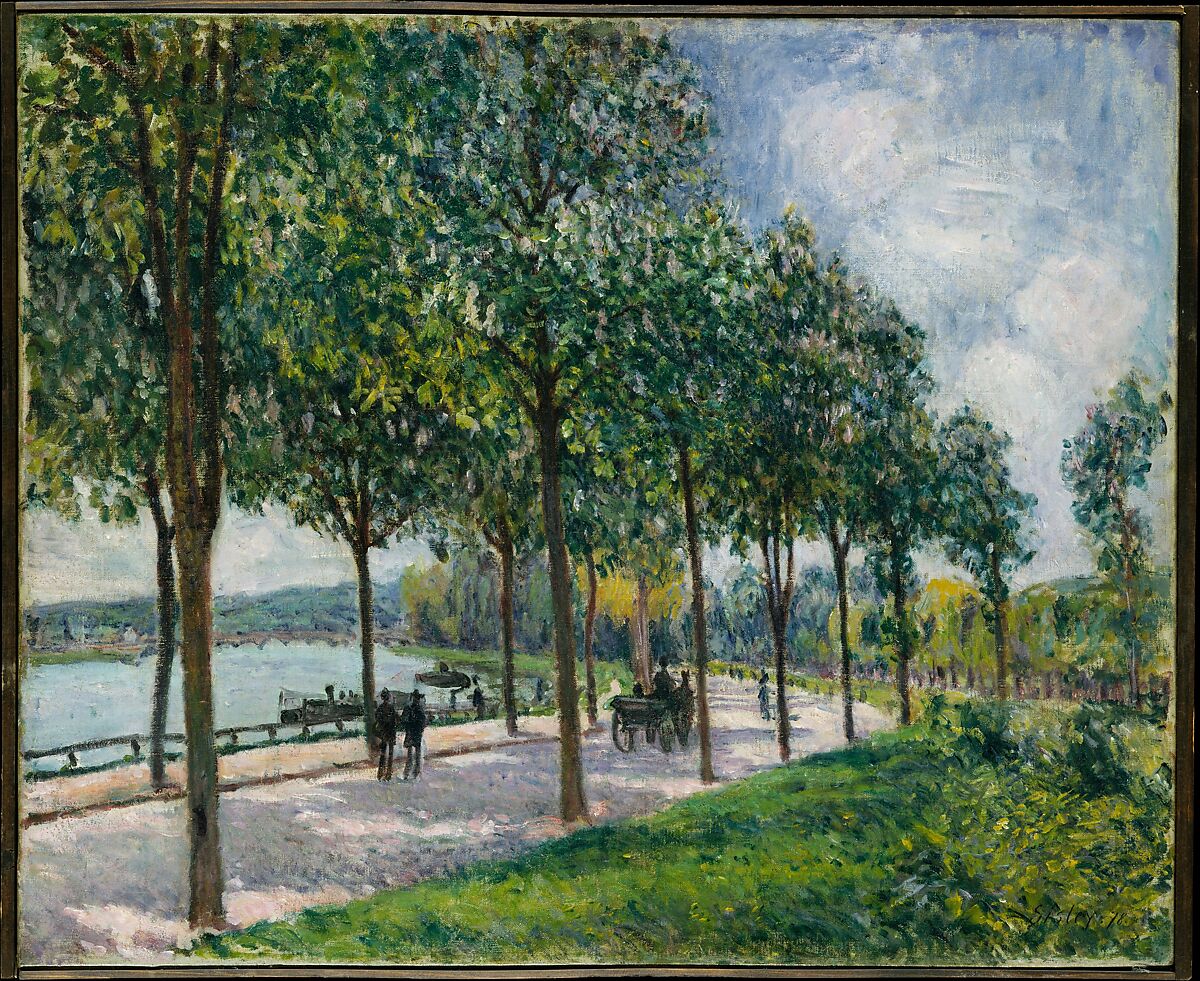 This artwork is meant to be viewed from right to left. Scroll left to view more.